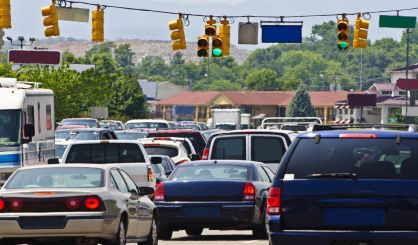 Due to daylight saving time this weekend, police and other safety agencies are reminding all drivers to be extra careful about pedestrians with the start of a new week. Michigan Office of Highway Safety Planning spokesperson Kari Arend tells WSJM News it will be dark when many people leave their homes with the new time.
"We want pedestrians and motorists to be aware of each other to increase safety out there, especially with this change in daylight time," Arend said. "We see a spike in accidents during this week."
Arend says avoiding distractions is critical to both drivers and pedestrians. She reminds those who head to school or work on foot or on a bike to use designated crosswalks and to be aware of their surroundings. As for drivers, pay attention. The Office of Highway Safety Planning has given special overtime grants to police in Kalamazoo, Detroit, and Warren to increase patrols from March 10 through March 16.