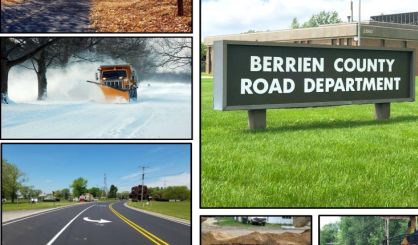 The new three-year asset management plan of the Berrien County Road Department is now online. The plan covers all aspects of the road agency's resources and lays out improvement plans for the roads over the next three years. Department Director Jason Latham told us last month this is all to ensure good planning.
"It's data-intensive, that's for sure," Latham said. "Every year, we have to monitor the entire system. We have 1,500 miles of road and so we have to make sure we're understanding what their condition is, and then developing a program, software, that optimizes what type of fix you need to do. So it's always about doing the right fix on the right road at the right time."
The document outlines several large road projects that are planned, along with the funds available. The goal is to get 75% of Berrien County roads in fair or good condition by 2029. Right now, most of the roads are rated poor. You can find the plan right here.