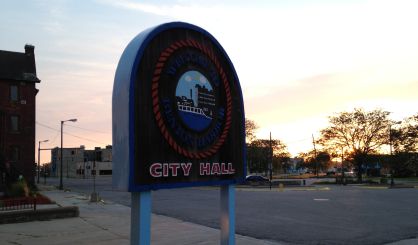 No specific reasons were laid out for the resolution, but the Benton Harbor City Commission has voted "no confidence" in City Manager Darwin Watson. At a hastily-called special meeting Thursday which was unable to be attended by Watson or Mayor Marcus Muhammad, Commissioner Ronald Singleton put forth the no confidence motion over the objection of Mayor Pro Tem Duane Seats.
"To make a resolution of that magnitude, I would definitely want to hear why and give the employee the opportunity to speak to what's going on," said Seats. He said employees are protected by law and there was no due process in the action. He was the only one to vote against the resolution. City Attorney Randy Hyrns warned the commission may have violated the Open Meetings Act with discussions about Watson's employment.
"I cannot recommend that this commission proceed in this fashion," he said prior to the vote.
In a statement, Mayor Muhammad called the commission's vote reckless and irresponsible, and cautioned against a return "to the 'self hatred' politics of the past."