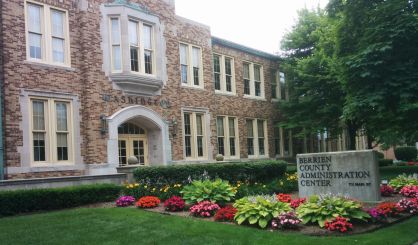 A Stevensville woman who has been seeking to avoid tax foreclosure while being treated for breast cancer is getting some of the help she needs. Shannon O'Brien came to Berrien County Treasurer Bret Witkowski in December when she learned her property could be foreclosed due to unpaid taxes from 2016. The mother five, including triplets, is a nurse who has been going through chemotherapy for stage 3 breast cancer. Witkowski tells WSJM News he was able to use money donated to the Hopeful Home Fund to pay off her 2016 taxes.
"Fortunately, people have been very nice to donate to the fund so we're going to get her out of foreclosure," Witkowski said. "If people would still like to donate to the fund in the next 60 days, we'll have all of that money pay off all the years of her taxes. At least now she can catch her breath and get healthy."
Witkowksi says further donations will be used to pay off Shannon's 2017 and 2018 taxes. He says Shannon's type of situation is why the Hopeful Home Fund was created. You can find out about making donations through the United Way of Southwest Michigan or by calling Witkowski's office.