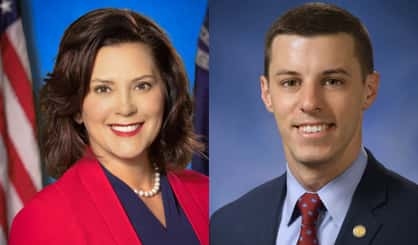 For the first time since William Milliken was governor in 1977, the state Legislature is poised to overturn an executive order by a governor. The House voted along party lines Wednesday to overrule Governor Whitmer's attempt to restructure the Department of Environmental Quality, scrapping three commissions in the DEQ set up last year. She contends they're not needed and have held a total of two meetings so far.
"These are one more layer that keeps us from actually cleaning up drinking water and having real accountability, making sure decisions are made by scientists who are looking out for our public health," Whitmer said after Wednesday's vote.
On the House floor before the vote, Speaker Lee Chatfield says the panels are about more public input.
"We are literally talking about giving the people we serve a voice. That's what these commissions did," said Chatfield. "These commissions also required additional transparency over the executive and over the departments."
No action yet by the state Senate, where leadership is still talking to Governor Whitmer about possible modifications.