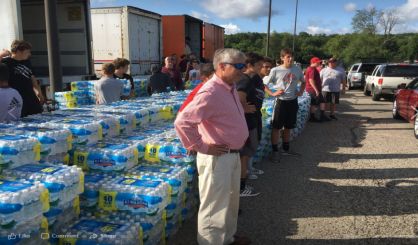 Legislation designed to ensure the clean-up of PFAS is being pushed by Congressman Fred Upton. Upton has introduced the plan to require the EPA to report releases into the environment and clean up tainted PFAS sites with fellow Michigan Representatives Debbie Dingell and Dan Kildee. He tells us it's become clear that more action needs to be taken on the chemical since it was discovered in the water supplies of multiple Michigan communities this year.
"This is a real issue," Upton said. "It's gotten into our water systems, and we want to make sure that we provide the help to those residents who really use that water source that we know should not be allowed."
The legislation would classify PFAS as hazardous substances under the federal Superfund law, requiring that EPA action. This week, it was announced Upton is also part of a new PFAS task force.