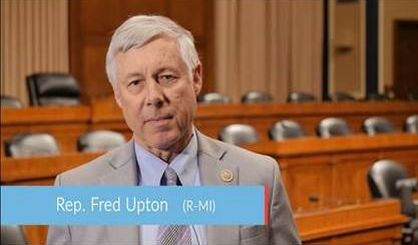 Congressman Fred Upton is back in Washington as the U.S. House tries to organize for its new session. He tells WSJM News the ongoing partial government shutdown negotiations have somewhat thrown a wrench into normal business. However, Upton sees some hope in President Trump's compromise offer from the weekend.
"I'm hopeful that maybe by the end of the week we'll see a proposal that looks at both Republicans and Democrats working together that includes border security an allowing the government to open up again," Upton said.
President Trump offered limited protections for young people in the DACA program in exchange for more than $5 billion in border wall funding. Upton says Senate Majority Leader Mitch McConnell is taking up the president's offer.
"It looks like the Senate may be moving faster than the House, but at the end of the day, we've got to work together, Republicans and Democrats," Upton said.
Upton says he doesn't know what amount of border wall funding could be approved, but he does think border security will be more of a priority. He's not sure if the ongoing impasse will stop the State of the Union from happening, telling us he had been hoping it would act as a "backstop," ensuring the shutdown would end quickly.