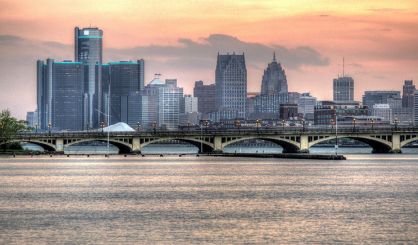 New research is intensifying calls to stop water shutoffs in Detroit and for the city to adopt a sensible water affordability plan. A 100 page report released by faith leaders and academics suggests the aging water and sewer infrastructure, increasing bills, shutoffs and service interruptions experienced in Detroit could possibly play out in other Michigan communities. Jennifer Fassbender [[ foss-bender ]] with Michigan Citizens for Water Conservation says it's immoral for people to live without water.
""It is terrifying to think that we are not the only city contending with this. But it is most definitely people who are the poorest people who are not able to access clean, affordable water, which we can't survive without."
Detroit was recently ranked ninth nationally for water shutoffs, with more than 100,000 over the past four years. Besides a moratorium on water shutoffs, the report also recommends a water affordability plan, and using an income-based rate structure, as well as state and federal support for measures to guarantee water access, quality and oversight. The report was released by Detroit's Metropolitan Organizing Strategy Enabling Strength, or MOSES.