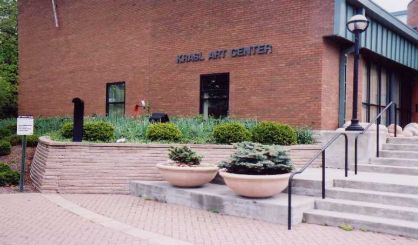 By Doug Cunningham
A ten-year retrospective of a groundbreaking photography program is coming to St. Joseph's Krasl Art Center February 8th. "Aftermath: War Is Only Half The Story" challenges media to cover war differently – by telling the other half of the story. The human story of what happens as people struggle in war's aftermath to heal and to rebuild.
The Aftermath project was founded by Sara Terry following her five-year coverage of war in Bosnia. Her book "Aftermath: Bosnia's Long Road To Peace"" convinced her a broader understanding and discussion of war aftermath issues is critical. Especially since media covers war but rarely follows the aftermath of that massive violence. The Krasl's Tami Miller.
"I'll share a quote with you from Sara Terry that really encapsulates it. She says 'The end of war does not mean peace. It is simply the end of war. The end of death and destruction. Every story of war includes a chapter that almost always goes untold. The story of the aftermath which day by day becomes the prologue of the future."
While war itself can be controversial, it's peace activism that ironically often draws the most controversy. So will people see this photo art exhibit as anti-war activism?
"I'm curious to see what type of reaction we get from the exhibition. We don't want to take a side or have a strong stance, but we want to explore the subject openly. So I think that this exhibition does that. And that's one of the reasons why we chose it. But I will be curious because people have very strong opinions about the subject matter."
"Aftermath: War is Only Half The Story" arrives at the Krasl February 8th. An opening party on the 8th will be followed February 9th with a panel discussion with curator Sara Terry.