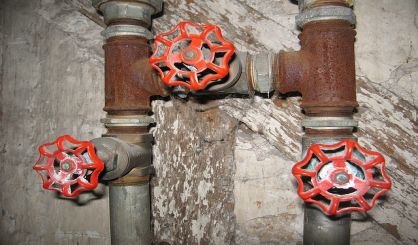 Subzero and single-digit temperatures can cause big problems inside your house by freezing your pipes. While the forecast is calling for a warm-up over the next few days, frigid overnight lows are still in the forecast for the end of the week. Todd Faxy is the founder of Zolman Restoration in suburban Detroit and suggests keeping the doors of your kitchen cabinet open under the sink to allow warm air in to the pipes.
"Turn the faucet on to a drip. Just let the water drip very slightly; a little bit of cold and maybe a tad of the hot," says Faxy. "Old and new is irrelevant. It has to do 100% with location. The most damaging thing in cold weather is actually wind."
He says sometimes the wind can break open a pipe if the plumbing is located on the inside of an exterior wall.