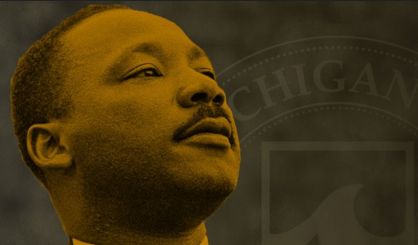 Lake Michigan College will kick off a week of activities to celebrate the legacy of Dr. Martin Luther King. Jr. on Monday with its annual Martin Luther King Jr. Breakfast Celebration and Diversity Award ceremony. Event planner Angela Kurtz tells WSJM News they'll have guest speakers and announce the winner of this year's Diversity Award.
"We have performances by the Lake Michigan Choir choral students," Kurtz said. "We also have remarks by the president, Trevor Kubatzke. We have Congressman Fred Upton who is speaking…and we also have performances by the All God's Children Community Choir."
From there, LMC will host a Wednesday discussion on equality in healthcare with Spectrum Healthcare Lakeland, student volunteer activities, and a Race Relations Council Forum on Thursday.
"As a panel, they're going to discuss civil rights and voting rights, taking a look at that from the historical perspective of where we were then and where we are now," Kurtz said.
Kurtz tells us the students next week will be putting together meals for food pantries and blankets for homeless shelters. The entire community is welcome at the planned discussions. You can find the schedule of next week's events right here.