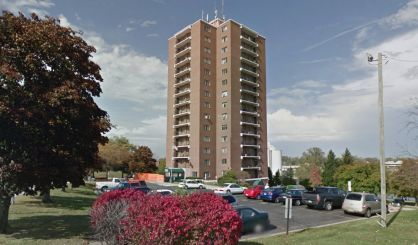 Lakeview Terrace in St. Joseph has a new executive director. The downtown high-rise operated by the Housing Commission is now in the hands of Nicol Brown, who was introduced to the city commission this week. The facility gets its funding from the U.S. Department of Housing and Urban Development, and Brown said they have enough funding through HUD to last until the end of February. She says if the partial federal government shutdown continues past the end of next month, they'll still be ok for a short time.
"We do have within our general fund three months worth of operating dollars," Brown told the St. Joseph City Commission this week. As for what she's working on immediately, she says like all other public housing facilities in the nation, Lakeview Terrace has an issue with bed bugs that they're trying to tackle.
"I'm hoping within the next 90 days we can get the bed bug problem under control," she said. Another initiative is to install a change machine to make it easier for residents to do their laundry. "Currently, tenants come to the office to receive quarters to wash and dry with. We're trying to make things more accessible to them for when we're not in the office over the weekends, over holidays, and after hours."
Brown comes to the job with 20 years experience in economic development, community development and housing and most recently worked with the Michigan Economic Development Corporation. She has also worked for the Michigan State Housing Development Authority and was Benton Harbor's Community Development Director and Economic Development Director, helping to oversee the creation of Harbor Shores. She took over the post following the retirement last year of Nancy Walker.
Image of Lakeview Terrace courtesy of Google and Google Maps Street View, © August 2015