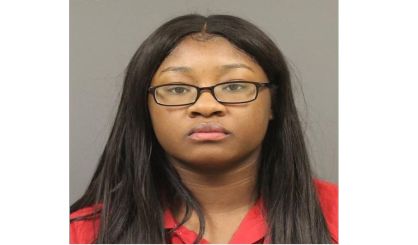 The Berrien County Prosecutor's Office says the wife of an active duty Army sergeant who was shot and killed on New Year's Eve in St. Joseph Township is charged with murder in his death along with the man with whom she'd allegedly been having an affair.
It's alleged that Kemia Hassel, an active duty US Army soldier stationed at Fort Stewart in Georgia, and Jeremy Cuellar, also an active duty US Army soldier stationed at Fort Stewart, plotted to kill Kemia's husband, Tyrone Hassel III.
The prosecutor says Tyrone Hassel was leaving a home on Colfax Avenue around 11 p.m. December 31 after delivering some food to his wife when he was confronted by an assailant who shot and killed him as Hassel was walking back to his truck.
The investigation by the Army Criminal Investigation Division unit at Fort Stewart and follow up by police in Berrien County has led to first degree premeditated murder charges against Kemia Hassel and Jeremy Cuellar.
The prosecutor says the two were having an extramarital affair. He adds the motive for the plot to kill Sergeant Hassel may have been to continue their relationship and reap the Army's death benefit from his murder.
Kemia Hassel will next be in court on January 23. Her bond was set at $2.5 million bond, plus a tether. Cuellar is in custody in the Liberty County, Georgia jail awaiting extradition to Berrien County.