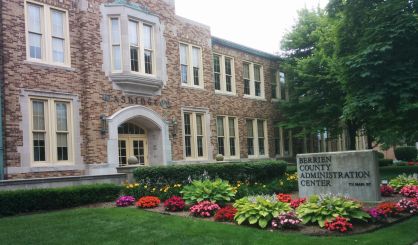 A series of three meetings is planned over the next couple of months for Berrien County property owners who are behind on their taxes to get signed up on a payment plan. Berrien County Treasurer Bret Witkowski tells WSJM News letters have gone out to the folks who still owe for 2016 and 2017. He says he's bringing staff to meetings around the county to talk with those who are behind.
"This helps a lot of them because it's hard to get to our place during working hours and so we try to do it during off hours, and we'll end up with probably close to 100 or so new people who are signing up for the plan," Witkowski said.
Witkowski says more than 600 people are on property tax payment plans around Berrien County right now. He says the plans have a 92% success rate.
"Even if they're not caught up, if they're making their payments and not missing anything, we'll not foreclose on them," Witkowski said.
The first meeting for people to speak with Witkowski's staff is set for January 26 at the Niles Public Library from 11 a.m. to 3 p.m. There will also be meetings February 14 at the Three Oaks Public Library from 5 to 7 p.m. and March 2 at Benton Harbor City Hall from 11 to 3. Witkowksi notes the deadline to pay is April 1.