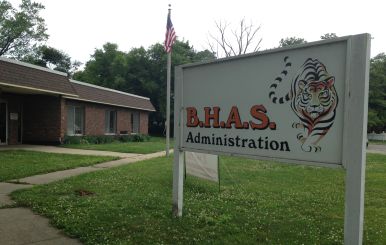 A meeting of the Benton Harbor Area Schools Board of Education could take place this coming week as district CEO Robert Herrera aims to work more closely with trustees on a vision for the district. After this Tuesday's CEO meeting, Herrera said he was working to set a meeting date with the board as three new trustees have been elected and another needs to be appointed. He told WSJM News after much organization since he was brought in working under the state, he'd like school board input.
"We're finally to the point now that we really need the board helping us create this vision for the district for the next two or three years, and how we're going to manage the deficit, how we're going to allocate resources, and what we hope to achieve through a complete transformation," Herrera said.
Herrera says his job is complicated by the lack of recent information from the state as a new administration is in transition. He says the School Reform Office, and therefore his role at Benton Harbor Area Schools, could be affected. Herrera says the school board's next meeting will be an organizational meeting to include the appointment of a new trustee.