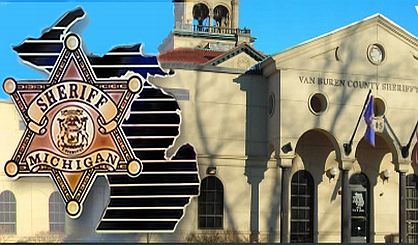 A six-year-old girl and a 73-year-old woman are dead and three others are in critical condition following a two vehicle crash in Van Buren County on Saturday.
The Van Buren County Sheriff's Department tells us the crash happened shortly after 2:30 p.m. in the 60,000 block of Red Arrow Highway in Hartford Township. An off-duty patrol sergeant called in the crash and began helping those who were injured. First responders then arrived at the scene and took over.
Sheriff's deputies believe a Chevy Equinox driven by a 23-year-old Benton Harbor man had been eastbound when it crossed the center line, hitting a westbound Jeep Grand Cherokee head-on.
The driver of the Cherokee, a 73-year-old woman, was dead at the scene. A six-year-old Coloma girl who was a passenger in the Equinox was taken to a Lakeland Watervliet hospital, where she died. The driver of the Equinox was taken to Lakeland Hospital in St. Joseph in critical condition, while a one-year-old boy who was also a passenger in the Equinox was taken to a Bronson Hospital in Kalamazoo in critical condition. A 57-year-old Paw Paw woman who was a passenger in the Cherokee was taken to Bronson Hospital in critical condition.
Police say the families have been notified, and the investigation continues. Alcohol is believed to have been a factor in the crash. Police say the investigation will be forwarded to the Van Buren County Prosecutor's Office for review.