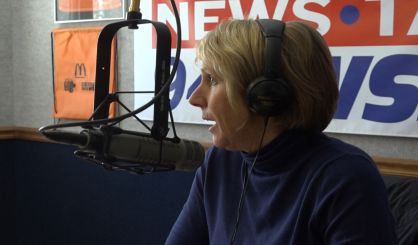 State Senator Kim LaSata is talking about her priorities for the new legislative session.
"Michigan drivers pay some of the highest insurance premiums in the nation," notes the Bainbridge Township Republican. "The time has come to find a real solution to Michigan's auto no-fault system."
That is a goal of members of the House and Senate every year, but despite that, they've not been able to defeat the big money lobbyists which have prevented reforms. Another top priority for the freshman Republican is on the same page to an extent with Governor Whitmer, and that is fixing Michigan's roads.
"I will continue to make roads a priority to make sure we are doing what we can, with what we have, to make things better," LaSata added.
How lawmakers and the governor will go about that, however, remains to be seen. The governor has talked about increaing fees, but that already appears to be a non-starter with the Republican-controlled Legislature and even top Democrats say that shouldn't be the first idea out of the box. LaSata took over this month from term-limited Senator John Proos.