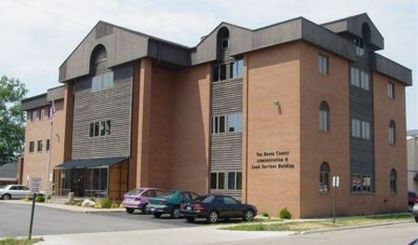 The Van Buren County Circuit Court is starting a new program for mothers to help them better communicate with their children and the fathers of their children. "Understanding Dad: An Awareness and Communication Program for Moms" will be a nine week program delivered through two hour weekly sessions starting January 17. The circuit court's Amanda Hoefle tells WSJM News it's intended to help families going through a divorce.
"Historically, if there's a problem between mom and dad, mom becomes a gatekeeper instead of a gateway," Hoefle said. "She can hinder that father-child relationship without even being aware that she's doing it."
Court Administrator Frank Hardester says they see families lacking in the involvement of both parents come through the court system. He hopes the program helps.
"I think it's going to allow parents to hopefully resolve issues without the need of going to court," Hardester said. "The goal is to help them help themselves."
The program looks to improve the relationships between mothers and fathers for the sake of their kids. It is similar to a program already offered by the court for fathers. The sessions will be held at the Community Mental Health Building in Paw Paw starting at 6 p.m. January 17. Anyone can attend. Those with questions can contact the Van Buren County Friend of the Court.