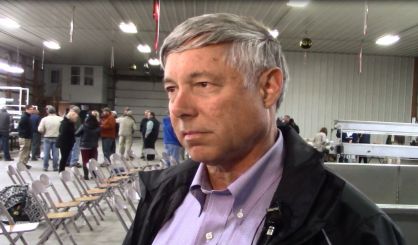 Eight Republicans in the U.S. House joined with Democrats last week to approve legislation to reopen the federal government without including any money for President Trump's border wall as a first step to end the partial shutdown. As we reported then, Congressman Fred Upton was among them, and he was the only Republican from Michigan to do so. He says it's time to move on.
"The pressure is mounting," said Upton. "It's sort of like getting people together, locking the door and ordering pizza and beer and you get it resolved one way or another. I think we're getting close to that point. Let's hope that we make some progress this week and maybe by next week at this time we'll be cutting the ribbon and getting on to the rest of the business we've got to undertake."
Trump wants $5.7 billion for the wall. Senate Republican leaders say what passed the House was dead-on-arrival in their chamber, and the President stormed out of a meeting Wednesday with congressional leaders when House Speaker Nancy Pelosi said they will not approve the wall funding.