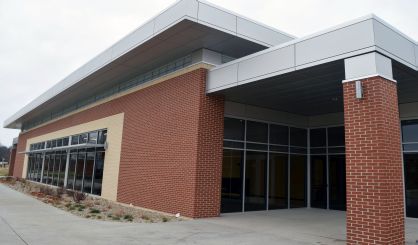 The newly-expanded nursing facility at Southwestern Michigan College is now open. The completion of the $9.6 million expansion was celebrated Wednesday with an open house at the Dowagiac campus. The expansion roughly doubles the capacity of the SMC nursing program, says SMC President David Mathews. He tells WSJM News this will help address a nursing shortage in southwest Michigan.
"There's just a growing demand for nurses," Mathews said. "Job projections nationally are just astounding about how many nurses are going to be needed."
The nursing facility now has more labs featuring robotic patients who can simulate all sorts of ailments. Mathews says they'll ease into it.
"This is the first semester that we'll be teaching in it," Mathews said. "We're getting used to the facility and really perfecting the use of the simulation robots."
SMC paid for the project with a combination of its own funds, state funds, and donations. Mathews says more than 100 supporters contributed to the fundraising effort.