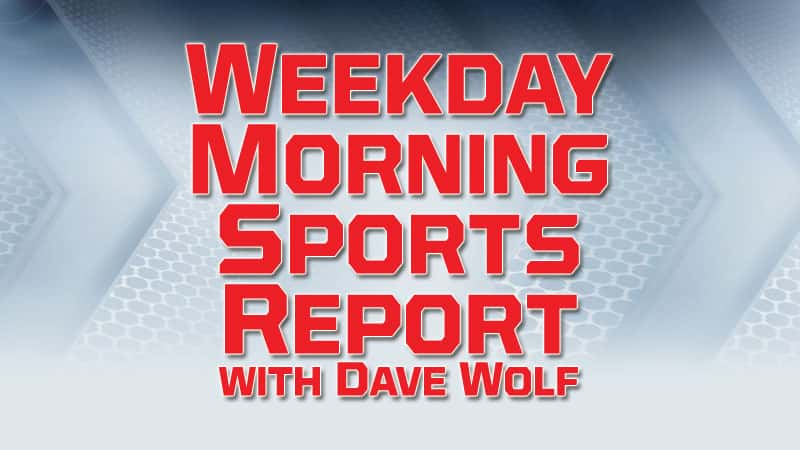 NFL – National Football League – Week 15
Last Night
Chicago Bears 24, Green Bay Packers 17
Buffalo Bills 14, Detroit Lions 13
Indianapolis Colts 23, Dallas Cowboys 0
Other NFL Scores
Saturday
Houston 29, N.Y. Jets 22
Cleveland 17, Denver 16
Sunday
Baltimore 20, Tampa Bay 12
Washington 16, Jacksonville 13
Minnesota 41, Miami 17
Tennessee 17, N.Y. Giants 0
Atlanta 40, Arizona 14
Cincinnati 30, Oakland 16
Pittsburgh 17, New England 10
San Francisco 26, Seattle 23, OT
Philadelphia 30, L.A. Rams 23
Bears 24, Packers 17 – Bears clinch NFC North with 24-17 victory over Packers
Mitchell Trubisky threw was 20 of 28 for 235 yards and two touchdowns, Eddie Jackson ended Aaron Rodgers' NFL-record streak without an interception and the Chicago Bears clinched the NFC North with a 24-17 victory over the Green Bay Packers on Sunday. The Bears (10-4) secured their first playoff appearance since the 2010 team won the NFC North, and clinching with a rare victory over their heated rivals made it all the more sweet.  The loss coupled with Minnesota's 41-17 victory over Miami keeps the Packers out of the postseason for the second year in a row. The Bears secured their first trip to the playoffs in eight years with their seventh win in eight games.  The Packers are 1-1 since offensive coordinator Joe Philbin replaced fired coach Mike McCarthy on an interim basis. Khalil Mack had 2 1/2 sacks and Leonard Floyd added two. Tarik Cohen caught a touchdown pass. Jordan Howard ran for a TD, and the Bears improved to 7-1 at home for the first time since 2005. Rodgers was 25 of 42 for 274 yards with his second interception of the season.  It was also the first game this year in which he failed to throw a touchdown pass. The Packers fell to 0-7 on the road with their ninth straight loss away from home, and their eight-game win streak at Soldier Field, counting the postseason, came to an end.
Bills 14, Lions 13 – Allen leads Bills to 14-13 win over Lions
Josh Allen threw a 42-yard touchdown pass to Robert Foster early in the fourth quarter Sunday to rally the Buffalo Bills to a 14-13 win over Detroit that eliminated the Lions from playoff contention. Allen also scored on a 3-yard run and finished 13 of 26 for 204 yards passing and no turnovers. Foster had four catches for 108 yards to top 100 for the third time in five games since being promoted from the practice squad. Quarterback Matthew Stafford responded by marching the Lions 45 yards on the next possession only to have kicker Matt Prater miss a 48-yard field goal wide right.  Special teams also cost the Lions a point after Stafford hit Andy Jones for a 4-yard touchdown to open the scoring. A bad snap by veteran Don Muhlbach led to Prater throwing the ball away on a failed extra-point attempt.  The game wasn't decided until Allen jumped over the pile for a 2-yard gain to convert a fourth-and-1 at Detroit's 41 with 1:47 remaining. The Bills snapped a two-game skid. The Lions (5-9) lost despite rookie Kenny Golladay finishing with a career-best 146 yards receiving. Stafford finished 22 of 29 for 208 yards passing. Detroit will finish with a losing record in its first season under rookie coach Matt Patricia, ending under .500 for the first time since going 7-9 in 2015.
Colts 23, Cowboys 0 – Colts use Mack attack, defense to shut down Cowboys 23-0
The Cowboys failed to clinch the NFC East and was shutout for the first time since 2003 as Marlon Mack rushed for a career-high 139 yards and two touchdowns in the Colts' 23-0 shutout of Dallas. Andrew Luck was 16 of 27 for 192 yards and T.Y. Hilton caught five passes for 85 yards as the Colts dropped the Cowboys to 8-6. The 8-6 Colts stayed in the AFC playoff hunt with their seventh win in eight games and their first shutout in four years.
Tonight
New Orleans Saints at Carolina Panthers, 8:15 p.m.           95.7 & 1400 WSJM Sports 7:30
NCAAFB – Heupel, Kelly, Saban are finalists for AP coach of year
UCF's Josh Heupel, Notre Dame's Brian Kelly and Alabama's Nick Saban are the finalists for The Associated Press national college football coach of the year after leading their teams to unbeaten regular seasons.  Heupel guided No. 7 Central Florida to a second consecutive unbeaten season at 12-0 and a No. 11 ranking. Kelly led the third-ranked Fighting Irish to its first College Football Playoff appearance and a 12-0 mark. Saban has No. 1 Alabama 13-0 and in the CFP playoff for the fifth consecutive season.  The winner will be announced Monday.
NHL – National Hockey League
Last Night
San Jose Sharks 7, Chicago Blackhawks 3
Sharks 7, Blackhawks 3 – Sharks beat Blackhawks 7-3
Melker Karlsson, Evander Kane, Kevin Labanc, Tomas Hertl and Logan Couture each had a goal and an assist, and the San Jose Sharks rallied to beat the Chicago Blackhawks 7-3 on Sunday night for their fourth straight win. Marcus Sorensen and Barclay Goodrow also scored for the Sharks, who connected for three unanswered goals in the second period to take charge. Brent Burns had three assists for San Jose, which has won six of seven and climbed into a tie with Anaheim for second in the Pacific Division. Chicago goalie Corey Crawford left the game with 1:30 left in the first period after the back of his head struck the right post during a goalmouth pileup. He allowed two goals on eight shots and exited with the Blackhawks leading 3-2. After the game, the Blackhawks said that Crawford had been diagnosed with a concussion.  Alex DeBrincat, Dylan Strome and Brendan Perlini scored in the first period for last-place Chicago, which lost for 10th time in its last 11 games despite grabbing an early 2-0 lead. Cam Ward replaced Crawford and gave up five goals on 35 shots.
NHL – Blackhawks goalie Corey Crawford suffers a concussion
Chicago Blackhawks goalie Corey Crawford will be sidelined again with a concussion.  Crawford left Sunday's 7-3 loss to the San Jose Sharks with 1:30 left in the first period after the back of his head struck the right post during a goalmouth pileup. The 33-year-old Crawford was pulled from a Dec. 23, 2017, game at New Jersey with a concussion and then missed the remainder of the 2017-18 season and the first five games of 2018-19. He returned on Oct. 18 against Arizona and is 6-14-2 with a 3.28 goals-against average in 23 games this season. Coach Jeremy Colliton announced Crawford's injury following Sunday's loss, but had no details on the severity or how long the goalie might be out.  Crawford, who broke in with the Blackhawks in 2005-06, became their No. 1 goalie in 2010-11. He backstopped Chicago to Stanley Cup wins in 2013 and 2015, but his 14 losses for the current last-place Blackhawks are the most in the NHL.
NHL – Tommy, Blackhawks' mascot, part of action in alleged attack
The Chicago Blackhawks' 4-3 loss to the Winnipeg Jets was just the beginning of their mascot's woes.  Chicago police say they were called to a disturbance Friday at United Center. A fan had attacked mascot Tommy Hawk.  But a video of the fracas posted on social media shows the festooned bird picking up and body-slamming the patron and throwing a few punches with the man
on the ground.  A Blackhawks spokesman says team officials are gathering facts and would not comment further.  Authorities described the alleged attacker as a white male. He is 18 to 20 years old, 5-foot-5 and about 160 pounds.  No arrests had been made as of Saturday night.
NBA – National Basketball Association
Last Night
Indiana Pacers 110, New York Knicks 99
Pacers 110, Knicks 99 – Turner, Oladipo lead Pacers over Knicks for 7th straight win
The Indiana Pacers has grabbed share of first place in the NBA's Central Division by winning their seventh in a row.  Victor Oladipo (oh-lah-DEE'-poh) contributed 26 points, eight rebounds and seven assists as the Pacers downed the Knicks, 110-99. Myles Turner added 24 points and six boards for Indiana, which went on a 7-0 run in the fourth quarter to take an 88-81 lead. The Pacers became the fourth NBA team to win 20 games this season as they moved within percentage points of Milwaukee for first place in the Central and second in the Eastern Conference.
Tonight
Milwaukee Bucks at Detroit Pistons, 7:00 p.m.
Chicago Bulls at Oklahoma City Thunder, 8:00 p.m.
NCAAMBB – Men's College Basketball
Yesterday
(9) Michigan State 104, Green Bay 83
(9) Michigan State 104, Green Bay 83 – Ward's big day helps No. 9 Michigan St rout Green Bay 104-83
Nick Ward scored 22 of his 28 points in a nearly perfect first half to help No. 9 Michigan State rout Green Bay 104-83 on Sunday night. Ward made all nine of his field goal attempts in the first half, although he did miss a free throw. The Spartans (9-2) made their last seven shots of the half to take a 64-35 lead. Ward also made his first two shots of the second half and finished 12 of 13. Sandy Cohen III scored 22 points for Green Bay, which actually led 24-20 before a 27-4 run by Michigan State.
NCAAWBB – Women's College Basketball
Yesterday
(2) Notre Dame 103, Binghamton 53
(23) Michigan State 74, Hartford 66 – OT
Western Michigan 69, Florida Atlantic 59
AHL – American Hockey League
Last Night
Rockford IceHogs 2, Grand Rapids Griffins 1
ECHL – ECHL Hockey
Last Night
Kalamazoo Wings 3, Wichita Thunder 2
MHSAA – High School Sports
Tonight
Boys Basketball
Battle Creek Central at Kalamazoo Central, 7:15 p.m.
Gull Lake at Kalamazoo Loy Norrix, 7:15 p.m.
Girls Basketball
Benton Harbor at Dowagiac, 6:30 p.m.
Niles at Buchanan, 7:00 p.m.
New Buffalo at Lawrence, 6:00 p.m.
Bridgman at Michigan Lutheran, 7:30 p.m.
Covert at River Valley, 6:30 p.m.
Westview (IN) at Sturgis, 7:15 p.m.
Battle Creek Central at Kalamazoo Central, 5:45 p.m.
Gull Lake at Kalamazoo Loy Norrix, 5:45 p.m.
Competitive Cheer
SMAC Meet at Portage Central, 6:00 p.m.