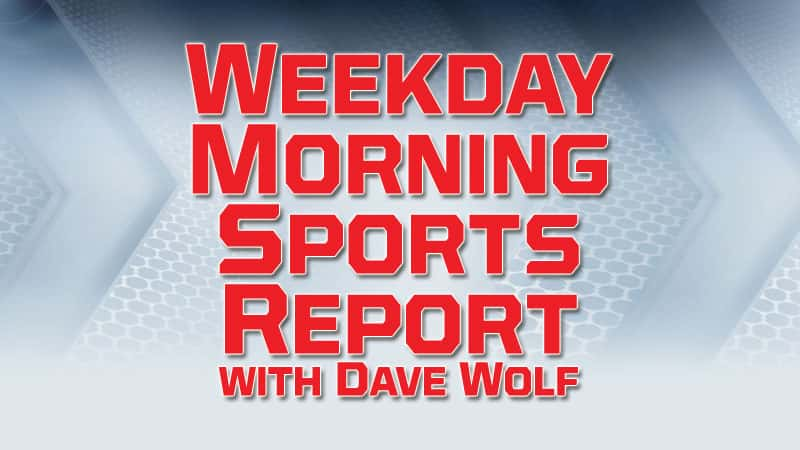 NHL – National Hockey League
Last Night
Washington Capitals 6, Detroit Red Wings 2
Winnipeg Jets 6, Chicago Blackhawks 3
Capitals 6, Red Wings 2 – Ovi's 21st hat trick helps Caps to 6-2 rout of Wings
Alex Ovechkin scored his 21st hat trick and first this season to lift the Washington Capitals over the Detroit Red Wings 6-2 on Tuesday night.  Ovechkin entered the night as the NHL's goal leader and stretched his total to 25 through 30 games, halfway to a potential eighth 50-goal season. Nicklas Backstrom had four assists to help Washington get its third straight victory and 10th in 12 games. T.J. Oshie added a goal in his return from an 11-game layoff due to a concussion, and Travis Boyd and Brett Connolly also scored early. Braden Holtby made 35 stops for Washington, which had scored 12 straight goals over a stretch of more than six periods before Dylan Larkin and Gustav Nyquist broke through in the third. Detroit coach Jeff Blashill pulled goaltender Jonathan Bernier midway through the second period after he saved 10 of Washington's first 15 shots. Jimmy Howard came in to finish off the Red Wings' first road loss since their previous trip here on Nov. 23, a night after making a season-high 42 stops in a win over Los Angeles.
Jets 6, Blackhawks 3 – Connor scores twice for Jets, Blackhawks drop 8th straight
Kyle Connor scored twice and the Winnipeg Jets beat Chicago 6-3 on Tuesday night to give the Blackhawks their eighth straight loss.  Mark Scheifele and Tyler Myers each had a goal and assist, Mathieu Perreault scored and Brandon Tanev added an empty-net goal for Winnipeg (19-9-2). Dustin Byfuglien had three assists. Laurent Brossoit played his eighth game (seventh start) for the Jets and made 32 saves.  Dylan Strome, Dominik Kahun and Alex DeBrincat scored for Chicago. Patrick Kane added a pair of assists. Cam Ward stopped 28 shots for the Blackhawks (9-18-5), who also lost eight straight earlier this season, although two were in overtime. The current slump
is all in regulation time.
Tonight
Pittsburgh Penguins at Chicago Blackhawks, 8:00 p.m.
NBA – National Basketball Association
Tonight
Detroit Pistons at Charlotte Hornets, 7:00 p.m.
Milwaukee Bucks at Indiana Pacers, 7:00 p.m.
NFL – Lions put DE Ziggy Ansah on injured reserve
The Detroit Lions have put defensive end Ziggy Ansah on injured reserve with a shoulder problem. The Lions also announced Tuesday that they have put tight end Michael Roberts on IR with a shoulder injury. Detroit signed tight end Jerome Cunningham and offensive lineman Leo Koloamatangi from the practice squad to the active roster. Detroit kept Ansah this season with the franchise tag , but he's dealt with injuries all season and has played in only seven games. He's still managed four sacks, bringing his total to 48 in six seasons with the Lions.  Detroit beat Arizona 17-3 last weekend and plays at Buffalo next.
NFL – Oakland sues NFL, Raiders over move to Las Vegas
The city of Oakland has filed a federal antitrust lawsuit trying to recover damages for the Raiders' upcoming move to Las Vegas. The suit filed Tuesday in U.S. District Court for the Northern District of California against the Raiders, the NFL and the other 31 clubs seeks lost revenue, money Oakland taxpayers invested in the Raiders and other costs. The suit does not ask the court to prevent the Raiders' move to Las Vegas but asks for damages that will help pay off the approximately $80 million in debt remaining from renovations on the Coliseum. The city says the defendants violated federal antitrust laws and the league violated its own relocation policies when the teams voted in March 2017 to approve the Raiders' decision to move to Las Vegas.  The NFL and the Raiders didn't immediately respond to requests for comment.
NFL – Vikings fire OC DeFilippo after another flat performance
The Minnesota Vikings have fired offensive coordinator John DeFilippo, whose first season on the job ended after just 13 games amid a sharp decline in production by the offense over the past six weeks.  Quarterbacks coach Kevin Stefanski was made interim offensive coordinator on Tuesday morning, following a 21-7 loss at Seattle on Monday night. Stefanski will take over the play-calling duty from DeFilippo, whose work with new quarterback Kirk Cousins didn't materialize into consistent success. The Vikings (6-6-1) have been held to under 300 total yards in four of their past five games. They've scored an average of 12.8 points in those four games. Stefanski has been an assistant coach with the Vikings since 2006, surviving two head coaching changes.
NFL – NFL salary cap will increase to up to $191 million per team
The NFL salary cap will increase by roughly 6 percent in 2019 to a threshold of up to $191.1 million per team, the league announced Tuesday.  The 2018 cap is $177.2 million. Next season's cap will be "in the range of $187.0 million to $191.1 million," the league tweeted.  The salary cap has increased by roughly $10 million per season since 2013, when it was $123 million. "Another sign of the NFL's continued success and growth," league spokesman Brian McCarthy tweeted in the announcement. Player salaries are tied to league revenue under the collective bargaining agreement, and continued revenue growth could be a sticking point in negotiations over a new CBA. Players receive less than 50 percent of league revenue under the 10-year labor deal signed in 2011.
MLB – Pitcher Ivan Nova acquired by White Sox from Pirates
Right-hander Ivan Nova has been acquired by the Chicago White Sox from the Pittsburgh Pirates for minor league pitcher Yordi Rosario and $500,000 in international signing bonus pool allocation. A 31-year-old right-hander, Nova was 9-9 with a 4.19 ERA in 29 starts this season, striking out 114 in 161 innings. He is 78-64 with a 4.26 ERA in nine seasons with the New York Yankees (2010-16) and Pirates (2016-18). Nova has a $8.5 million base salary next year in the final season of a $26 million, three-year contract, then can become a free agent. A 19-year-old right-hander, Rosario was 1-4 with a 2.57 ERA in 11 starts and three relief appearances last year in the Dominican Summer League and Arizona Rookie League. He struck out 70 in 56 innings.  The trade was announced Tuesday at the winter meetings.
MLB – McCutchen headed across Pennsylvania
All-Star outfielder Andrew McCutchen and the Philadelphia Phillies have agreed to a $50 million, three-year contract, a person familiar with the negotiations has told The Associated Press. The person spoke to the AP on condition of anonymity because the agreement, which includes a club option for 2022, is subject to a successful physical.
MLB – "Tulo" released by Jays
Troy Tulowitzki has been released by the Toronto Blue Jays, who owe the oft-injured shortstop $38 million for the remaining two years of his contract. Now 34, Tulowitzki has not played in the major leagues since July 2017. He was limited that year to 66 games because of a hamstring and right ankle injury. The ankle required surgery last spring and he missed the entire season.
AHL – American Hockey League
Last Night
Milwaukee Admirals 5, Grand Rapids Griffins 2
ECHL – ECHL Hockey
Tonight
Kalamazoo Wings at Brampton Beast, 7:15 p.m.
NBAGL – NBA 'G' League
Tonight
Texas Legends at Grand Rapids Drive, 7:00 p.m.
Windy City Bulls at Long Island Nets, 7:00 p.m.
MHSAA – High School Sports
Last Night
Boys Basketball
Battle Creek Central 61, Lakeshore 47
Lakeshore dropped their first game of the season, falling at Battle Creek Central 61-47.  Josh Mann had 22 to lead Central.  Dylan Clem led Lakeshore with 16.   Central jumped out to a 21-8 lead at the end of the first quarter.
Kalamazoo Central 65, St. Joseph 53
Despite a game high 22 points from Jordan Marble, St. Joe fell 65-53 at Kalamazoo Central.  The Maroon Giants had three players in double figures, led by Jadakiss Lewis with 16.   Marble's 22 points included 6 three pointers, 3 in the first quarter and three in the third.  Ben Newland added 9 points in the loss for the Bears.
Lake Michigan Catholic 53, Countryside Academy 40
A strong fourth quarter lifted Lake Michigan Catholic to a 53-40 win over Countryside Academy.  The down by one after three quarters, the Lakers outscored the Cougars 21-7 over the final eight minutes to pull away.  Christian Monconduit led Catholic with a game high 18 points, Michael Markoch added 16.  Raeshaun Walters paced Countryside with 12 points.
Berrien Springs 62, New Buffalo 43
Berrien Springs got 25 points and 11 rebounds from Sam Spaulding in a 62-43 victory over New Buffalo.  Tucker Morse led the Bison with 14 points.
South Haven 60, Three Rivers 55
South Haven's junior guard Brenden Williamson netted 23 points, while teammate Jaylin Fox added 13 as the Rams downed the Three Rivers Wildcats 60 to 55 in a North-South Wolverine Conference contest.  Senior guard Jaylin Heivilin led the Wildcats with 18 in the losing cause.  With the win, the Rams improve to 3-1 on the season and head to Otsego on Friday night.
Coloma 73, Kalamazoo Christian 63
Coloma had four players in double figures as they beat Kalamazoo Christian 73-63.  Kenny Crowder led Coloma with 19, Mike Dancer and Phillip Caldwell had 16 each, and Zach Goodline had 17.  Sean Cummings led Kalamazoo Christian with 33.
Other boys scores
Plainwell 49, Dowagiac 46
Paw Paw 52, Edwardsburg 34
Sturgis 52, Allegan 42
Otsego 81, Vicksburg 25
Kalamazoo Loy Norrix 58, Niles 46
Mattawan 56, Gull Lake 38
Portage Northern 57, Lakeview 52
Bloomingdale 52, Eau Claire 34
Hartford 59, Mendon 30
Marcellus 72, Centreville 65 – 2 OT
Kalamazoo Hackett 84, Watervliet 38
Fennville 58, Lawton 31
Gobles 48, Galesburg Augusta 24
Schoolcraft 64, Saugatuck 22
Buchanan 63, Constantine 61
Martin 53, Byron City Zion Christian 33
Delton-Kellogg 66, Vermontville Maple Valley 44
Girls Basketball
Battle Creek Central 52, Lakeshore 29
Lakeshore falls to 0-2 on the season after a 52-29 loss to Battle Creek Central.   The Bearcats got a game high 35 points from Arieonna Ware.  Jayden Schmaltz had 9 points to lead the Lancers.
Kalamazoo Central 59, St. Joseph 42
The Maroon Giants were led by sophomore Morasha Wiggins, who had a game high 32 points, 21 of them in the second half, helping Kalamazoo Central pull away for a 59-42 win at St. Joseph.  Wiggins was also a perfect 11 of 11 at the free throw line.    Freshman Caroline Veine led St. Joe with 13 points while Alex Malone had 11.  
Lake Michigan Catholic 62, Countryside Academy 20
Lake Michigan Catholic put three players in double figures as they scored a 62-20 win over Countryside Academy.  Catholic opened the game on an 11-0 run and never looked back.  Caroline Miota , Maggie Tidey, and Emily Lage each poured in 15 points for the Lakers.  Talaejha Jenkins led Countryside with 11.
Berrien Springs 48, Constantine 40
Zoe Dortch had 13 points and Zariya Suggs had 12 for Berrien Springs in a 48-40 win over Constantine. 
Decatur 40, Bangor 19
Decatur's Regan Rose had 21 points in the Raiders 40-19 win over Bangor.
Other scores
Niles 59, Kalamazoo Loy Norrix 46
Gull Lake 49, Mattawan 41
Battle Creek Lakeview 59, Portage Northern 2   
Three Rivers 68, South Haven 29
Plainwell 55, Dowagiac 32
Edwardsburg 65, Paw Paw 15
Allegan 47, Sturgis 37
Otsego 42, Vicksburg 34
Bridgman 39, New Buffalo 37
Mendon 44, Hartford 34
Cassopolis 47, White Pigeon 31
Marcellus at Centreville, 7:30 p.m.
Kalamazoo Christian 54, Coloma 33
Kalamazoo Hackett 49, Watervliet 35
Fennville 58, Lawton 33
Gobles 49, Galesburg-Augusta 29
Schoolcraft 49, Saugatuck 34
Delton-Kellogg 47, Vermontville Maple Valley 40
Boys Swimming
St. Joseph 96, South Haven 64
Tonight
Wrestling
Niles at St. Joseph, 6:00 p.m.
Portage Central at Lakeshore, 6:00 p.m.
Mattawan at Portage Northern, 6:00 p.m.
Dowagiac at Edwardsburg, 6:00 p.m.
Bloomingdale at Bangor. 6:00 p.m.
Fennville at Gobles, 6:00 p.m.
Coloma, Galesburg-Augusta, Lawton at Watervliet, 6:00 p.m.
Eau Claire, Hartford, Bloomindale at Bangor, 6:00 p.m.
Cassopolis, Decatur, Fennville at Gobles, 6:00 p.m.