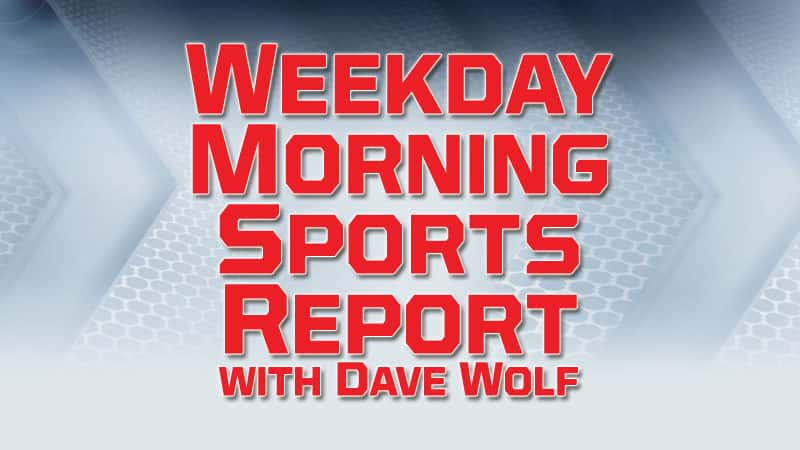 NFL – National Football League – Week 14
Last Night
Detroit Lions 17, Arizona Cardinals 3
Chicago Bears 15, Los Angeles Rams 6
Indianapolis Colts 24, Houston Texans 21
Lions 17, Cardinals 3 – Slay returns interception for TD, Lions beat Arizona
Darius Slay returned an interception 67 yards for a touchdown and Detroit beat the punchless Cardinals 17-3 on Sunday, the Lions' first win in Arizona since 1993. Slay stepped in front of intended receiver Trent Sherfield, picked off Josh Rosen's pass and raced down the left sideline for the third-quarter score as the Lions (5-8) ended an eight-game losing streak in the desert.  Arizona (3-10) avoided being shut out with Zane Gonzalez's 22-yard field goal that cut the lead to 10-3 with 8:14 to play.  Rosen completed four of six passes as Arizona drove to the 5-yard line, but a fade pass to Larry Fitzgerald was incomplete and the Cardinals, who fell to 1-6 at home, settled for the field goal. Detroit took the subsequent kickoff and went 75 yards in seven plays, with the help of a pass interference penalty against Budda Baker, and Zach Zenner's 1-yard touchdown run with 4:05 to play put the game safely in the Lions' control. Matt Prater's 47-yard field goal in the first half accounted for the other Detroit points on a day neither offense could do much.
Bears 15, Rams 6 – Goldman, dominant defense leads Bears over Rams 15-6
Eddie Goldman led a dominant effort by the defense, and the Chicago Bears shut down Jared Goff and Los Angeles' high-powered offense in a 15-6 victory over the NFC West champion Rams on Sunday night. The Rams (11-2) missed a chance to secure a first-round playoff bye and fell into a tie with New Orleans for home-field advantage throughout the NFC playoffs.  Goff threw a career-high four interceptions and was sacked three times, with Goldman getting to him for a tiebreaking safety early in the third quarter. Bradley Sowell became the first Bears offensive lineman in 11 years with a touchdown reception when he caught a 2-yarder from Mitchell Trubisky in the third quarter.
Colts 24, Texans 21 – Colts snap Texans' 9-game winning streak with 24-21 win
The Texans' nine-game winning streak is over, and their lead in the AFC South is down to two games after Andrew Luck threw for 399 yards and two touchdowns to lead the Colts to a 24-21 win at Houston. T.Y. Hilton had 199 receiving yards and Zach Pascal grabbed a 12-yard TD pass that put the Colts up 24-14. Deshaun Watson threw for 267 yards and a late fourth-quarter touchdown for the 9-4 Texans.
Tonight
Minnesota Vikings at Seattle Seahawks, 8:15 p.m.              95.7 & 1400 WSJM Sports 7:30
NHL – National Hockey League
Last Night
Montreal Canadiens 3, Chicago Blackhawks 2
Canadiens 3, Blackhawks 2 – Tatar's late goal lifts Canadiens over Blackhawks
Tomas Tatar scored the tiebreaking goal on a deflection with 1:17 left in the third period and the Montreal Canadiens beat the Chicago Blackhawks 3-2 Sunday for their third straight win.  Max Domi and Shea Weber scored scored in the first period to give Montreal an early lead. Carey Price, starting for the seventh straight game and 11th in the last 12, stopped 37 shots.  Patrick Kane scored twice to tie the score for Chicago, which has lost seven straight and nine of its last 10. Corey Crawford finished with 25 saves.  The reeling Blackhawks fell to 3-11-2 under coach Jeremy Colliton, who replaced Joel Quenneville on Nov. 6.  Chicago went 1 for 8 on the power play, failing to muster much pressure during a six-minute advantage early in the third.
Tonight
Los Angeles Kings at Detroit Red Wings, 7:30 p.m.
NBA – National Basketball Association
Last Night
New Orleans Pelicans 116, Detroit Pistons 108
Pelicans 116, Pistons 108 – Holiday scores 37 points, Pelicans beat slumping Pistons
Jrue Holiday scored 37 points and Julius Randle added 28 to help the New Orleans Pelicans beat the Detroit Pistons 116-108 on Sunday.  Pelicans star Anthony Davis left with a right hip injury after a first-quarter collision with Blake Griffin. Davis returned early in the third quarter, but finished with only six points _ three before the injury. He also had five blocks and nine rebounds.  Griffin scored 35 points for Detroit, Andre Drummond had 23 points and 19 rebounds, and Langston Galloway added a season-best 24 off the bench. The Pistons have lost four straight.
Tonight
Detroit Pistons at Philadelphia 76ers, 7:00 p.m.
Washington Wizards at Indiana Pacers, 7:00 p.m.
Sacramento Kings at Chicago Bulls, 8:00 p.m.
NCAAFB – Harbaugh says he's staying at Michigan, not returning to NFL
Coach Jim Harbaugh says he is staying at Michigan, responding to speculation he's returning to the NFL.  The former San Francisco 49ers coach tells ESPN he's not going anywhere.  Former Ohio State star receiver and Fox Sports analyst Cris Carter has said Harbaugh is a potential candidate to lead the Green Bay Packers and Cleveland Browns.  Harbaugh and the eighth-ranked Wolverines were celebrated Sunday at a banquet. Harbaugh was scheduled to have a news conference following the event. Michigan won 10 games this season for the third time under Harbaugh but dropped to 0-4 against the rival Buckeyes and fell out of the Big Ten and national championship races.  The Wolverines face No. 10 Florida on Dec. 29 in the Peach Bowl.
NCAAFB – College Football Schedule
Saturday
Division II Semifinals
Ferris State 42, Minnesota State 25      -Ferris State (15-0) will face Valdosta State (13-0) for the NCAA Div. II National Title at McKinney, Texas Saturday at 4:00 p.m.
NCAAWBB – Women's College Basketball
Last Night
Michigan State 88, (3) Oregon 82
Michigan 85, Oakland 59
Western Michigan 54, Detroit Mercy 44
MLB – Windy City Wins: Lee Smith, Baines elected to baseball Hall
Longtime closer Lee Smith and smooth-swinging Harold Baines have been elected to the baseball Hall of Fame.  Former outfielder and manager Lou Piniella fell one vote short.  The results by the 16-member Today's Game Era Committee were announced Sunday at the winter meetings. Smith and Baines both debuted in Chicago during the 1980 season _ Smith began with the Cubs and went on to post a then-record 478 saves while Baines started with the White Sox and had 2,866 career hits.
ECHL – ECHL Hockey
Yesterday
Cincinnati Cyclones 3, Kalamazoo Wings 1
Brampton Beast 4, Toledo Walleye 2
ISHSHL – High School Hockey
Yesterday
Lakeshore/St. Joseph Warriors 4, Central Indiana Knights 1       -LSJ goes 4-0 during the weekend
MHSAA – High School Sports
Tonight
Boys Basketball
Covert at Holland Black River, 5:30 p.m.
Girls Basketball
Andrews Academy at Buchanan, 7:30 p.m.
River Valley at White Pigeon, 7:00 p.m.
Covert at Holland Black River, 7:30 p.m.
Howardsville Chr. at Battle Creek Acad. 5:30 p.m.