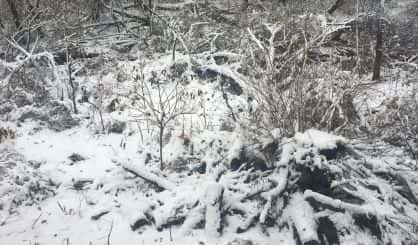 Several inches of snow currently blanket southwest Michigan thanks to the first winter storm of the season, but it won't be around for too long. Farmerweather.com and MLive meteorologist Mark Torregrossa says warmer temperatures are coming later this week.
"We're going to have pretty quiet weather the next couple of days with temperatures in the 30s, so your roads will melt off," says Torregrossa. "It's not something where we're going into a deep freeze after the snowstorm and everything sticks around. Probably by the weekend temperatures will be in the 40s, so I would say whatever fell will be gone by the weekend."
Slushy and wet snow did make for longer commutes Monday morning and the weather caused most schools to close for the day.