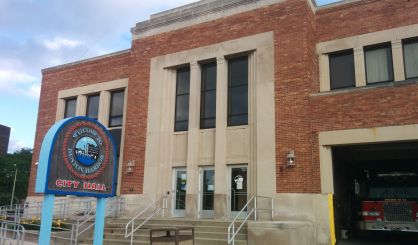 City officials in Benton Harbor are still waiting on results from water tests after elevated levels of lead were found in eight of 35 homes recently tested. At Monday's city commission meeting, City Manager Darwin Watson said comparing Benton Harbor to Flint is incorrect because the issue in Benton Harbor is not a city-wide problem caused by changes to the water system itself.
"In Flint, it was completely," Watson said. "Everybody had to deal with it. It's not the same here in Benton Harbor."
Watson said residents can still get free kits to have their water tested.
"We have given out over 200 of them, we are awaiting the results, and then we will be giving them out as well."
City Commissioner CF Jones wondered why it's taking so long to get results when the problem with the eight homes was announced nearly a month ago. Mayor Marcus Muhammad said he's had his home tested, and it came back with zero copper and zero lead.