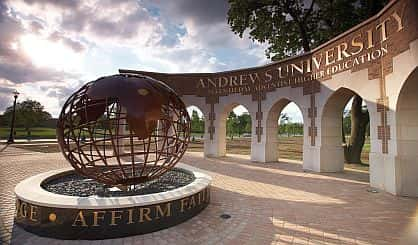 Andrews University expects to increase the number of students from Ghana attending its campus in Berrien Springs. That's after Andrews President Andrea Luxton this week signed the agreement with the Ghana ambassador to the United States to create educational opportunities for that country's citizens. Andrews Dean of Business Ralph Trecartin tells WSJM News the deal will most likely attract business students who serve the government of Ghana.
"We're expecting that there will be a number of students who will choose to come here for their education, mostly for the master's degree," Trecartin said.
Trecartin says Andrews University is already one of the top universities in the nation for international students.
"It enriches all of our students to have people from different parts of the world here with different ideas and different experiences and backgrounds," Trecartin said.
Trecartin says this is the first deal between Andrews University and a foreign government. The students who come in from Ghana will still have to meet enrollment requirements for the university.