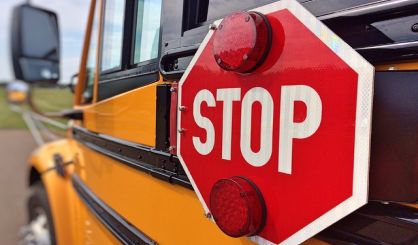 Indiana State Police have released the names of three young siblings who were struck and killed by a pickup truck as they crossed a road before sunrise to board a school bus. Sergeant Tony Slocum says 6-year-old twin brothers Xzavier and Mason Ingle died at the scene Tuesday morning along with their 9-year-old sister, Alivia Stahl. All three were students at Mentone Elementary School.
The siblings and an unrelated 11-year-old boy were struck about 7 a.m. as they were crossing a two-lane road near Rochester, about 45 miles south of South Bend to board a Tippecanoe Valley School Corp. bus. Slocum says the injured boy, Maverik Lowe, is undergoing surgery at a Fort Wayne hospital.
The pickup's driver was identified as 24-year-old Alyssa Shepherd of rural Rochester.
The Associated Press contributed to this report.