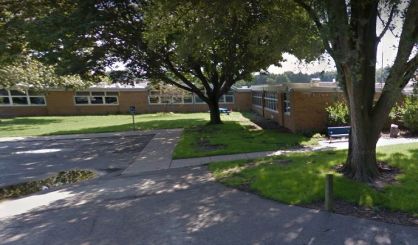 A 19-year-old time capsule buried in 1999 by students at Brown Elementary School in St. Joseph has been opened. Brown Principal Kristen Bawks tells WSJM News about 50 people gathered Sunday to retrieve and open the capsule. Inside, they found a Time Magazine with an article about the Harry Potter craze, among other things.
"It was interesting, the items that were buried that were still popular today," Bawks said. "Pokemon cards, Beanie Babies and Furbies were also buried in there, and students today still know what those are."
Bawks says there were also cards from students predicting where they would be in 20 years.
"One student, he predicted that he would be a sportscaster for ESPN in 20 years, one student said that he would be a dentist, one said that he would be married to a beautiful lady, one said that he would be working at McDonald's," Bawks said. "There were quite a few."
Bawks says the items dug up are being put on display at the school. She says Sunday's unearthing was a nice reunion for former Principal John Jarpe with former Brown students. The time capsule did not contain an expected video tape of students talking about the future. Bawks says the tape's whereabouts are a mystery.