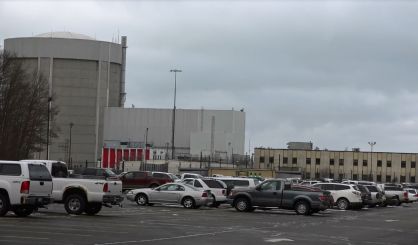 The Palisades nuclear power plant in Van Buren County is shut down for repairs after a transformer experienced a problem. That followed other repairs on a control rod drive seal. Nuclear Regulator Commission spokesperson Viktoria Mitlyng tells WSJM News the seal problem was noticed on October 13, and was minor.
"They shut the plant down on the 13th and repaired the leak, and they were in the process of restarting the plant," Mitlyng said.
Mitlyng says as the plant was being powered back up after the seal repair, the transformer issue arose.
"It was not a significant operational issue," Mitlyng said. "However, the transformer had to be repaired."
The plant says it remained in safe and stable condition, and Mitlyng tells us the public was never in danger. The Nuclear Regulatory Commission said last week water leaked through the seal, but it never reached outside the plant's barriers.