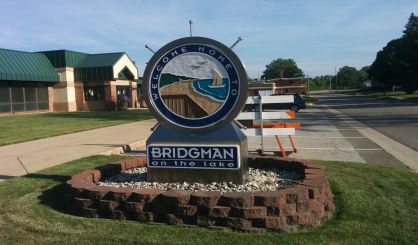 The Greater Bridgman Chamber and Growth Alliance is integrating into the Cornerstone Chamber of Commerce. Cornerstone's Chris Heugel tells WSJM News the Twin Cities-based chamber started helping the Bridgman chamber when its previous leader moved out of town, and over time, it made sense for the two to combine.
"We all came to the conclusion that this was a perfect fit," Heugel said. "It's an affiliation agreement, and so we are going to do our best to make sure that Bridgman has its own character and it feels like Bridgman and St. Joe-Benton Harbor will have its own character, but we'll all be under one umbrella."
Heugel says the Greater Bridgman Chamber and Growth Alliance continues to exist.
"We're only taking the chamber members so they may still do some things, like their wine fest that's under the CGA which raises money for purely economic development purposes," Heugel said.
Heugel says the old practice of each community having its own smaller chamber of commerce is giving way to a newer model where chambers are more regionalized. He says with Cornerstone now promoting Bridgman, perhaps the area will see some new visitors who have never been there before.