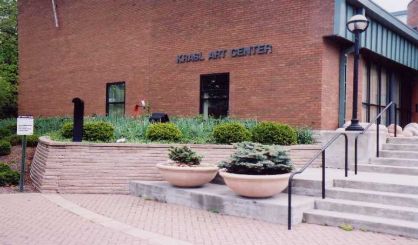 The Krasl Art Center in St. Joseph is getting ready to unveil its new outdoor Sculpting Community along with a brand new sculpture by Richard Hunt. The piece from the Chicago artist was shipped into St. Joseph this past week, and then installed at the grounds of the Krasl in the following days. Hunt tells WSJM News it's about 20 feet high and 40 feet across in two stainless steel pieces.
"Two arm-like, wave-like pieces that rise up from two separate bases and form a kind of arching effect where they reach toward one another," Hunt said.
The new Sculpting Community will also include a shaded plaza, an updated entrance patio, green spaces, and sites for permanent and temporary sculptures.