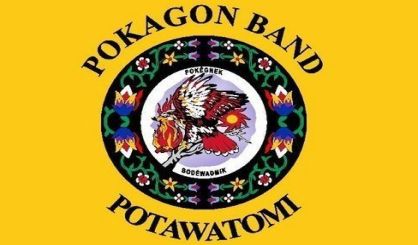 Major construction is underway at the Pokagon Band of the Potawatomi's Rodgers Lake campus near Dowagiac. Pokagon Band Government Manager Jason Wesaw tells us they're doing a major improvement project at a cost of $25 million on the Justice Center and the Pokagon Health Services building. He notes the Pokagon Tribal Police have been working out of a building not intended for law enforcement.
"When we bought Rodgers Lake it was a campground, and so that building was used for administration and also where you would but bait and tackle to go fishing," Wesaw said.
The Tribal Police will be operating out of the new Justice Center, along with the courts.
"We have about 50 police officers that are serving our tribal land, and so they desperately need an adequate space that is appropriate for them," Wesaw said.
Wesaw says the new court building will incorporate Native American culture, featuring a round courtroom and a peace keeping area where disputes can be resolved. The expanded medical facility is intended to meet growing demand with more dental and behavior health services. The construction started in August and should wrap up next summer.