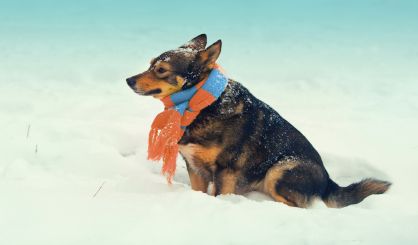 A workshop on the different types of assistance animals and the rules that apply to them is planned for next month in St. Joseph. Disability Network Southwest Michigan Education Coordinator Miranda Grunwell tells WSJM News there are service animals, emotional support animals, and therapy animals.
"Where a service animal is allowed to go is quite different from where an emotional support animal is allowed to go, according to the laws," Grunwell said.
Grunwell says service animals are dogs or some small horses that are trained. Therapy animals are used in hospitals and educational settings, and emotional support animals can be anything. The rules that cover the animals depend on which type of animal someone has and in which situation.
"Where people get confused is their cat can live with them in an apartment complex that has a no pet policy, but a cat can live there if your disability requires you to have an emotional support animal," Grunwell said.
To clear up confusion for people with disabilities, business owners, non-profits, and anyone else who's curious, Grunwell will hold a workshop called "Dos and Don'ts: Assistance Animals" on November 14. Anyone who wants to attend should contact the Disability Network of Southwest Michigan. Contact Miranda Grunwell at grunwellm@dnswm.org or (269) 345-1516 x120 to reserve your seat.