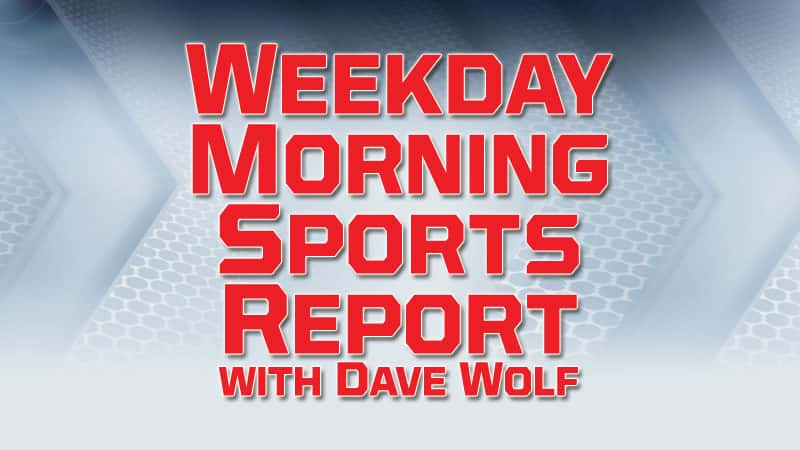 NFL – National Football League – Week 3
Last Night
Detroit Lions 26, New England Patriots 10
Chicago Bears 16, Arizona Cardinals 14
Philadelphia Eagles 20, Indianapolis Colts 16
Tennessee 9, Jacksonville 6
N.Y. Giants 27, Houston 22
Miami 28, Oakland 20
Buffalo 27, Minnesota 6
Carolina 31, Cincinnati 21
Baltimore 27, Denver 14
Washington 31, Green Bay 17
Kansas City 38, San Francisco 27
New Orleans 43, Atlanta 37, OT
L.A. Rams 35, L.A. Chargers 23
Seattle 24, Dallas 13
Lions 26, Patriots 10 – Matt Patricia-led Lions beat Bill Belichick, Pats 26-10
Matt Patricia beat mentor Bill Belichick, seemingly making all the right moves to help the Detroit Lions defeated the New England Patriots 26-10 Sunday night.  The Lions (1-2) suddenly looked like a team with a plan on offense and defense under their first-year coach, and former New England assistant. They opened the season with a 31-point loss to the Jets at home and fell short in a comeback at San Francisco. Detroit was in control from the start, creating holes for rookie running back Kerryon Johnson and giving Matthew Stafford time to pass.  Johnson had 101 yards rushing on 16 carries, becoming the first player to reach the mark for the Lions since Reggie Bush ran for 117 yards against Green Bay on Nov. 28, 2013. Tom Brady pulled the Patriots within three points on a 10-yard TD pass to James White early in the third. Detroit refused to let the five-time Super Bowl-winning quarterback get any closer. Stafford responded with a 33-yard TD pass, capping a 10-play, 75-yard drive that took more than 6 minutes off the clock. Darius Slay picked off Brady's pass at the Detroit 15 midway through the fourth quarter, helping the Lions seal the win.
Bears 16, Cardinals 14 – Bears rally for 16-14 victory over winless Cardinals
Another opportunistic day by the Chicago defense has the Bears at 2-1 and alone in first place in the NFC North for the first time since late in the 2013 season.  The Arizona Cardinals, meanwhile, have joined the parade of teams with a rookie quarterback on the field.  Cody Parkey kicked his third field goal of the game, a 43-yarder with 4:31 to remaining, to rally the Bears to a 16-14 victory over the winless Cardinals on Sunday.  The Bears forced four turnovers on four consecutive Arizona possessions in the second half.  Sam Bradford threw two first-quarter touchdown passes to put the Cardinals up 14-0, but was replaced by rookie Josh Rosen after fumbling the ball away deep in Chicago territory late in the game. Rosen drove Arizona past midfield, but on fourth-and-5 from the Bears 45, his pass was intercepted by Bryce Callahan with 1:10 to play. Arizona got the ball back one more time. Chicago picked off Rosen again, this time returning it for a touchdown, but an offside penalty negated the play and the game ended with Rosen sacked by Sherrick McManis, who also had one of two of Bradford's interceptions. 
Eagles 20, Colts 16 – Carson Wentz leads Eagles to 20-16 comeback win over Colts
Carson Wentz threw a touchdown pass on his first drive in nine months and Wendell Smallwood ran in from the four for the go-ahead score as the Eagles held off the 1-2 Colts, 20-16. The defending Super Bowl champion needed two defensive stops against Andrew Luck in the final 90 seconds to improve to 2-1. Wentz was 25 of 37 for 255 yards and one interception in his first game since tearing two ligaments in his left knee last Dec. 10.
Redskins 31, Packers 17
The Redskins were 31-17 winners over the Packers behind Adrian Peterson's 120 yards rushing and two touchdowns. Alex Smith connected for TDs of 46 yards to Paul Richardson on the game's fourth play and of nine to Jamison Crowder in the second quarter. Aaron Rodgers finished 27 for 44 for 265 yards with two TDs while playing with a bulky brace on his left knee.
Redskins 31, Packers 17
Rookie Josh Allen outplayed Kirk Cousins by completing 15 of 22 passes for 196 yards and a touchdown as the Bills beat the Vikings, 27-6 in Minnesota for their first win of the year. Allen also ran for two scores while Buffalo was building a 27-0 halftime lead. Cousins passed for 296 yards but had three turnovers and didn't get the Vikings on the scoreboard until he hit Kyle Rudolph for a TD with 2:59 remaining.
Tonight
Pittsburgh Steelers (0-1-1) at Tampa Bay Buccaneers (2-0), 8:15 p.m.   95.7 & 1400 WSJM Sports 7:30
MLB – Major League Baseball
Last Night
Kansas City Royals 3, Detroit Tigers 2
Chicago Cubs 6, Chicago White Sox 1
Royals 3, Tigers 2 – Gallagher, Keller leads Royals past Tigers
Brad Keller pitched seven strong innings as the Royals held on to beat the Detroit Tigers 3-2 on Sunday.  Keller (9-6) allowed one run on three hits, walking three and striking out two. He improved to 5-1 with a 2.25 ERA in his last eight starts.  Keller has only allowed more than two earned runs once since August 7.   The teams split the four-game series that finished Detroit's home season. The Royals won the season series 11-8.  The Tigers finished 38-43 at home, four games better than 2017, but drew 1.86 million fans – the fewest since they had 1.37 million while losing 119 games in 2003.
Cubs 6, White Sox 1 – Schwarber homers as Cubs beat White Sox
Kyle Schwarber homered and drove in two runs, and the Cubs beat the crosstown White Sox 6-1 on Sunday to lower their magic number for clinching the NL Central title to five.  Ben Zobrist had three hits and Kyle Hendricks dazzled again as the Cubs took the rubber game of the weekend series. They also stayed 2 ½ games ahead of second-place Milwaukee, which cruised to a 13-6 victory at Pittsburgh.  West brought some real star power to the finale of this year's Windy City series, with the rapper throwing out a surprise ceremonial first pitch alongside his son Saint. Once the game began, it was all Cubs.  Playing the field for the first time since being sidelined with a back injury, Schwarber led off the second with a long drive off Carlos Rodon (6-7) for his first homer against a left-hander this season and his 26th overall. He doubled home Albert Almora Jr. in the third, giving the Cubs a 5-0 lead.  The South Siders finished with just four hits, scoring their only run on Tim Anderson's ground-rule double in the fifth.
Tonight
Pittsburgh (Taillon 13-9) at Chicago Cubs (Hamels 9-10), 8:05 p.m.
Cleveland (Kluber 19-7) at Chicago White Sox (Covey 5-13), 8:10 p.m.
Tigers are off
MLB – White Sox Harrelson works last game
He gone. Well, sort of.  Longtime Chicago White Sox broadcaster Ken "Hawk" Harrelson worked his final game Sunday, closing out a colorful TV career after three-plus decades in the booth. The White Sox paid tribute to Harrelson with a couple different videos, and he fought back tears throughout the ninth inning of a 6-1 loss to the crosstown Cubs.  "I've enjoyed it. Very much, I have enjoyed it," Harrelson said moments after Matt Davidson struck out swinging for the final out. "I've loved it. I will never forget it."  With some family members standing behind him, Harrelson then stood up, tapped his heart and waved as players and coaches from each side pointed toward the booth, waved and applauded in the direction of the former big league slugger. "Oh man, oh man," Harrelson said.  The 77-year-old Harrelson, who played in the majors for nine seasons with four teams and served as Chicago's general manager for a short time, will be a team ambassador for the 2019 season. Harrelson is known for his unabashed love of the White Sox and several common phrases that have become part of the vernacular on the South Side of Chicago. There is "You Can Put It On the Board, Yes!" for White Sox home runs, and "He Gone" after a White Sox pitcher gets a strikeout. "Mercy" also is used frequently.
Golf – PGA – Woods ends drought, Rose claims FedEx crown
Tiger Woods is able to celebrate a PGA victory for the first time in five years.  Woods delivered the perfect ending to his amazing return from four back surgeries by taking the win the Tour Championship by two strokes over Billy Horschel. Woods was up by as many as five strokes in the final round before completing a 1-over 71 that left him 11 under for the tournament.  It was the 80th victory of his PGA Tour career, and his first since the 2013 Bridgestone Invitational. Justin Rose also was a big winner at East Lake. Woods was in line to win the FedEx Cup and the $10 million first prize until Rose claimed it with a birdie on the final hole. Rose put himself in danger of losing the Cup with four bogeys in an eight-hole stretch before finishing in a fourth-place tie with Hideki Matsuyama. Dustin Johnson was third at minus-7.
NCAAFB – Top 4 joined by 5 newcomers
The top four remain the same in the newest Associated Press college football poll, but the list includes five new teams.  Top-ranked Alabama continues to be followed in order by Georgia, Clemson and Ohio State, but fifth-ranked LSU has swapped places with Oklahoma after the Sooners needed overtime to beat Army on Saturday. The Crimson Tide picked up 60 of 61 first-place votes, while Clemson took the remaining one.  Stanford, Notre Dame, Penn State and Auburn round out the top 10.  No. 17 Kentucky shows up in the poll for the first time in 11 years after improving to 2-0 in the SEC for the first time since 1977. Texas is back in the poll at No. 18, Duke appears at No. 22, while California and Texas Tech crack the poll with the last two spots respectively.  Virginia Tech disappeared following Saturday's stunning 14-point loss to Old Dominion. The Hokies had been ranked 13th.
NHL – National Hockey League Preseason
Last Night
Detroit Red Wings 3, Pittsburgh Penguins 2
Red Wings 3, Penguins 2 – Red Wings use 2nd-period spree to beat Penguins 3-2
Michael Rasmussen, Andreas Athanasiou and Trevor Daley scored in a 5:47 span in the second period, and Harri Sateri made 29 saves in the Detroit Red Wings' 3-2 victory over the Pittsburgh Penguins on Sunday. Ryan Haggerty and Teddy Blueger scored for the Penguins. Casey DeSmith started for Pittsburgh, and allowed all three goals on 10 shots in his half of the game. Tristan Jarry made 20 saves.  Detroit is 4-0 during this preseason.
MCCAA – Junior College Sports
Yesterday
Men's Soccer
Cuyahoga Community College 5, Lake Michigan College 0
MHSAA – High School Sports
Tonight
Boys Soccer
Lake Michigan Catholic at Countryside/Eau Claire, 5:30 p.m.
Michigan Lutheran at Constantine, 5:00 p.m.
New Buffalo at Howardsville Christian, 5:00 p.m.
Edwardsburg at Dowagiac, 5:30 p.m.
South Haven at Paw Paw, 6:30 p.m.
Plainwell at Allegan, 6:00 p.m.
Three Rivers at Otsego, 6:00 p.m.
Vicksburg at Sturgis, 6:00 p.m.
Buchanan at Constantine, 5:00 p.m.
Hartford at Bloomingdale, 6:00 p.m.
Bangor at Cassopolis, 5:00 p.m.
Kalamazoo Lakeside at Lawton, 6:00 p.m.
Saugatuck at North Muskegon, 5:00 p.m.
Girls Volleyball
St. Joseph at Three Rivers, 6:00 p.m.
Benton Harbor at Covert, 5:30 p.m.
Paw Paw at Bridgman, 4:00 p.m.
Hartford at New Buffalo, 6:00 p.m.
Buchanan at Edwardsburg, 6:00 p.m.
Boys Tennis
Bridgman at New Prairie (IN), 4:15 p.m.
Allegan at Plainwell, 4:00 p.m.