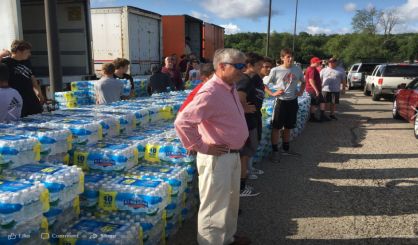 Some PFAS-related legislation has been introduced in the U.S. House by Congressman Fred Upton and three Michigan colleagues. Upton tells WSJM News the Federal Facility Accountability Act urges federal agencies to help states deal with PFAS contamination when it's found in certain areas.
"That is going to require that federal properties — so these are military bases, etc. — the EPA is going to work to cooperate with the states not only to test these sites and monitor them, possibly remediate the damages when trouble is found, and come up with a joint plan," Upton said.
Upton says PFAS, a fire retardant, often originates at federal installations. He tells us he has also urged the Department of Defense to act more quickly to clean up PFAS contamination at the former Wurtsmith Air Force base in Michigan. Upton tells us similar legislation has been introduced in the Senate, and he has a feeling it will be approved and sent on to the president.