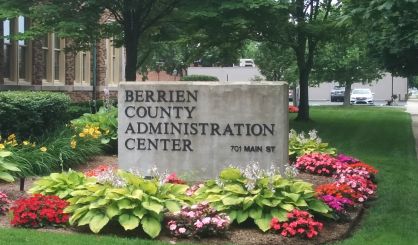 The fall Berrien County Land Auction netted about $40,000 for the foreclosure fund this week. Berrien County Treasurer Bret Witkowski tells WSJM News Tuesday's auction had lower attendance than usual.
"Not as many bidders as we had hoped, but the main reason was because we had no houses to sell," Witkowski said. "At the first auction in July, it was the first time ever we sold every physical property that had a house on it. Everything at this auction was just empty lots."
The fall land auction is when every property starts out with a $50 bid. Witkowski says about half of the sold properties went for that much. The highest selling property was a parcel on Oak Street in Bridgman that sold for $13,000. Of the 180 properties available, 100 sold at the Tuesday auction. Witkowski tells us his office has heard from three entities interested in buying the remaining 80 so they can sell them. Since his office's goal is to get those plots back on the tax rolls, he says they'll probably take the offer.