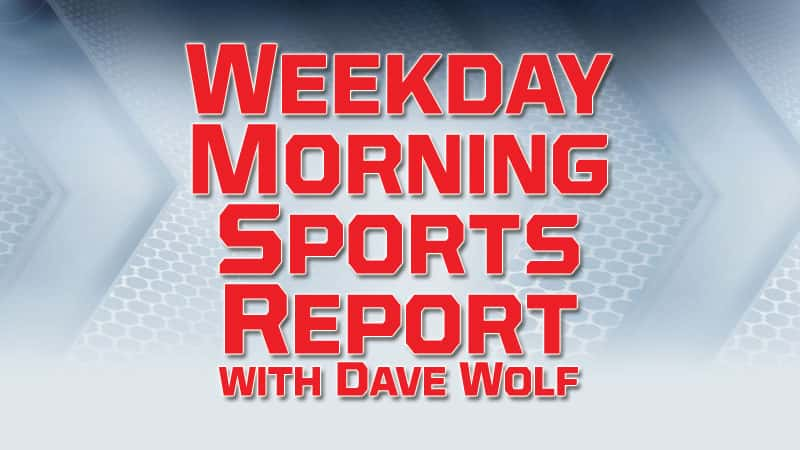 MLB – Major League Baseball
Last Night
Houston Astros 5, Detroit Tigers 4
Kansas City Royals 6, Chicago White Sox 3
Chicago Cubs 3, Milwaukee Brewers 0
Astros 5, Tigers 4 – Altuve hits leadoff homer, Astros power past Tigers 5-4
Jose Altuve homered on the game's first pitch, and the Houston Astros powered their way past the Detroit Tigers 5-4 on Tuesday night. Houston maintained a three-game lead over the Oakland Athletics in the AL West.  The Astros built a 5-0 lead on three homers in the first four innings off Jordan Zimmermann, and then held on with five scoreless innings from their bullpen. Framber Valdez left with a one-run lead after allowing all four of Detroit's runs in the fourth inning, including a three-run homer by JaCoby Jones. Will Harris (4-3) got the win by striking out the side in the fifth inning, and three more relievers followed before Roberto Osuna worked the ninth for his 17th save in 18 opportunities. Zimmermann (7-7) allowed five runs on six hits in five innings. He walked one and struck out three. Detroit got four scoreless innings from its bullpen.
Royals 6, White Sox 3 – Keller shuts down White Sox in Royals' 6-3 win
Brad Keller pitched seven strong innings to win for the fourth time in six starts, leading the Kansas City Royals to a 6-3 win over the Chicago White Sox on Tuesday night. Whit Merrifield had two hits, two RBIs, and scored two runs for the Royals. He also stole two bases to increase his American League lead to 33 steals, including a league-best 12 of third base. Keller (8-6) gave up one run and four hits and two walks while striking out six. He is 4-1 with a 1.62 ERA in his last six starts, lowering his ERA to 3.04 _ leading all AL rookies. Wily Peralta picked up his 10th save in 10 chances, despite walking two in 1/3 of an inning.  The Royals have won a season-high seven straight at home _ and 10 of 11.
Cubs 3, Brewers 0 – Quintana pitches Cubs past Brewers 3-0, take 2-game lead
The Cubs' lead in the NL Central is back to two games over Milwaukee after Jose Quintana pitched three-hit ball into the seventh inning of Chicago's 3-0 shutout of the Brewers. Victor Caratini drove in two runs with a single and a double to help the Cubs win for the third time in eight games since Labor Day. Jhoulys Chacin pitched five innings of one-hit ball but made a critical throwing error in a two-run second that sent the Brewers to their second loss in nine games.  Jorge De La Rosa pitched a perfect eighth and Pedro Strop finished the three-hitter for his 13th save in 17 chances. Shortstop Addison Russell made an outstanding backhanded stop to retire Ryan Braun for the second out of the ninth.
Tonight
Houston (Cole 13-5) at Detroit (Norris 0-3), 1:10 p.m.     WSJM Sports/Cosy-FM 12:45
Milwaukee (Anderson 9-7) at Chicago Cubs (Hendricks 11-10), 8:05 p.m.
Chicago White Sox (Rodon 6-5) at Kansas City (Skoglund 1-5), 8:15 p.m.
NCAAFB – Florence forces 3 games with ranked teams off weekend slate
Hurricane Florence has already caused the cancellation of three Top-25 games before touching down on the East Coast. East Carolina told Virginia Tech officials that the Pirates won't travel to Blacksburg to face the 13th-ranked Hokies. North Carolina State's game against No. 14 West Virginia was wiped out, as was No. 18 UCF's game at North Carolina. The decisions were made as Florence appears set to come ashore along the Carolinas' coastline late Thursday or early Friday with strong winds and heavy rain.
NCAAFB – Forbes: Texas A&M replaces Texas as most valuable program
Texas A&M has supplanted Texas as America's most valuable college football program. Forbes magazine on Tuesday released its list of most valuable college football programs based on estimate averages for profits and revenue for the 2014, `15 and `16 seasons.  Texas A&M brought in $148 million in revenue and made $107 million in profit, according to Forbes' estimates. Texas made $133 million in revenue and $87 million in profit, while Michigan was third at $127 million and $75 million. Alabama and Ohio State round out the top five.

NHL – Yzerman said to be stepping down as Lightning GM
Steve Yzerman says he's "100 percent committed" to the Tampa Bay Lightning this season after stepping down as general manager and moving to a senior adviser role. Yzerman says he decided in late July not to sign another contract to be GM and that it took until now to formulate a plan on what's next for the front office. Longtime assistant Julien BriseBois takes over effective immediately, two days before the Lightning open training camp. Asked about his future, Yzerman says he'll see how the season goes before making any other decisions.   It's expected that Yzerman will return to become the Red Wings GM when his time with Tampa is complete, as Yzerman still lives in metro Detroit.  Red Wings GM Ken Holland still has two years left on his contract.
NHL – Bettman tells AP: NHL in mediation on concussion lawsuit
NHL Commissioner Gary Bettman tells The Associated Press the league is complying with a judge's order by entering mediation with former players in a bid to settle a concussion lawsuit. Bettman, however, downplayed the significance of the talks, saying the NHL is following the judge's request and the league's position has not changed in arguing the lawsuit "doesn't have merit." Bettman says he had nothing to add when asked if the two sides have made any progress. Bettman spoke to the AP while attending the NHL officials training camp in Buffalo on Tuesday. Stuart Davidson, one of the attorneys representing the players, disagreed with Bettman's assertion on the merits of the lawsuit. Davidson says the two sides are abiding by the judge's order in meeting with a court-appointed mediator. More than 5,000 former players are accusing the NHL of failing to better prevent head trauma or warn players of such risks while promoting violent play that led to their injuries.
Tennis – US Open final chair ump gets Davis Cup assignment
The chair umpire who penalized Serena Williams a game in the U.S. Open final has been assigned to officiate the Davis Cup semifinal matches between the United States and Croatia, The Associated Press has learned.  Carlos Ramos was in the chair last Saturday when Naomi Osaka won her first Grand Slam title by beating Williams 6-2, 6-4. That match descended into chaos after Williams confronted Ramos about his rulings code violations. Williams was fined $17,000.
MHSAA – High School Sports
Last Night
Boys Soccer
Portage Central 4, St. Joseph 2
Portage Northern 3, Lakeshore 2        
Niles 2, Dowagiac 2 – TIE
Boys Tennis
St. Joseph 8, Niles 0
Girls Swimming and Diving
Bridgman/Lakeshore 126, St. Joseph 60
Girls Volleyball
New Buffalo 3, Howardsville Christian 0
Gobles 3, Coloma 1
Martin 3, Watervliet 2
Saugatuck 3, Lawton 2
Decatur 3, Marcellus 0
Hartford 3, Eau Claire 1
Lawrence 3, Covert 0
Plainwell 3, South Haven 1
Schoolcraft 3, Kalamazoo Christian 0
Tonight
Girls Volleyball
Mattawan at St. Joseph, 6:30 p.m.
Lakeshore at Niles, 6:30 p.m.
Boys Soccer
Michigan Lutheran at Covert, 5:00 p.m.
Edwardsburg at Otsego, 6:00 p.m.
South Haven at Plainwell, 6:30 p.m.
Allegan at Vicksburg, 6:00 p.m.
Dowagiac at Three Rivers, 6:30 p.m.
Sturgis at Paw Paw, 6:30 p.m.
Schoolcraft at Coloma, 6:00 p.m.
Bridgman at Buchanan, 5:00 p.m.
Parchment at Berrien Springs, 5:00 p.m.
Hartford at Marcellus, 5:00 p.m.
New Buffalo at Lawrence, 5:00 p.m.
Comstock at Brandywine, 5:00 p.m.
Boys Tennis
Plainwell at South Haven, 4:00 p.m.
Otsego at Allegan, 4:00 p.m.
Vicksburg at Edwardsburg, 4:00 p.m.
Dowagiac at Sturgis, 4:00 p.m.
Girls Golf
SMAC West at St. Joseph, 3:30 p.m. at Berrien Hills Golf Club
Wolverine at Dowagiac, 4:00 p.m. at Indian Lake Hills