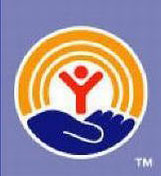 The United Way of Southwest Michigan has kicked off its annual campaign. President Anna Murphy tells WSJM News they're doing something a little different this year by not announcing a monetary goal, and instead using the campaign to push for more community involvement.
"We're looking at how do we do the work by getting more people involved," Murphy said. "Volunteers, donors, companies, you name it. It's just not acceptable anymore to talk about a number. We need to talk about the impact and se we made that shift to differentiate how we talk about it."
The United Way is teaming up with other United Way chapters around the state to reach more people and get them to contribute. Murphy says throughout the year, you'll hear from them. Last year, the United Way of Southwest Michigan raised a record $4.26 million for its 75th anniversary. You can find out ways to help the United Way at UWSM.org.