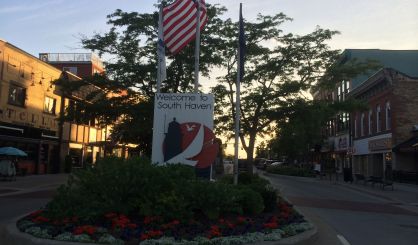 The city of South Haven is taking steps to acquire another marina. City Manager Brian Dissette tells WSJM News the city council last week voted to send a grant application to the Michigan Department of Natural Resources Trust Fund for assistance in buying All Seasons Marine along the Black River.
"The family that owns All Seasons has been operating it for a number of decades," Dissette said. "The piece of property is actually split into two separate parcels. They represent close to four acres of river frontage in what is a relatively crowded harbor."
Dissette says the All Seasons Marine owners have it up for sale. The city sees an opportunity to add to its current marinas.
"The city currently runs four public marinas up and down the Black River, and we actually have public marinas on each side of All Seasons," Dissette said.
Dissette says the cost for acquiring the marina isn't yet known, and won't be until later this fall. The first step is to start talking with the DNR Trust Fund about the plan. He says the city would benefit from owning the marina because it would generate revenue. The entire process would take a minimum of two years.