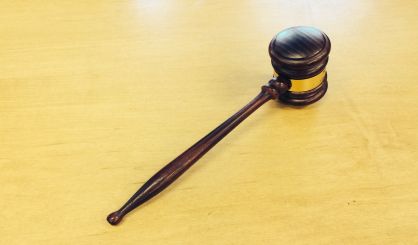 Michigan Attorney General Bill Schuette is being criticized by Democrats for not taking a stand on a lawsuit brought by 20 Republican attorneys general and the governors of Maine and Missouri against the federal government over the Affordable Care Act. The suit, Texas v. United States, is seeking a preliminary injunction to shut down the ACA until courts decide if the individual mandate that requires everyone have health insurance is constitutional.
Dana Nessel is the Democratic nominee for attorney general, and told reporters this week that "unlike Bill Schuette, when Donald Trump and the Republicans in Washington DC come after our healthcare, I am going to stand up and fight as tenaciously as possible on behalf of all Michigan families, and that's what this is really about."
Schuette's office tells WSJM News that because he did not sign on to the case, they have no position on it. In his campaign for governor, Schuette has spoken of his desire to get rid of Governor Snyder's Healthy Michigan expansion of Medicaid, which has provided health insurance through the ACA for several hundred thousand. The bill to create it was sponsored by former state Representative Al Pscholka of Stevensville.
Schuette's decision to not take a position either way on the lawsuit irks Michigan Democratic Party Chairman Brandon Dillon.
"No matter how he tries to spin it, Bill Schuette's refusal to join the lawsuit shows he cannot be trusted to protect healthcare for people with pre-existing health conditions," said Dillon.
Regarding Healthy Michigan, the Legislature this year passed a new law that takes effect at the start of 2020 requiring all able-bodied adults receiving health insurance through the plan to work, volunteer, or be in school for 80 hours a month to keep the coverage.