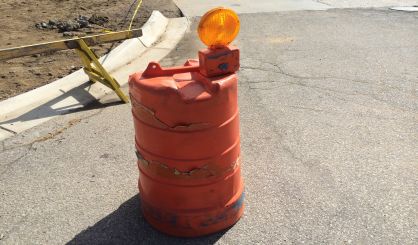 The city of Benton Harbor is going to repave the streets surrounding a housing project this year. Community and Economic Development Director Stephanie Scott-Sims tells WSJM News Buss Avenue and Sickle Street in the area of what's commonly known as the Buss Project will be rebuilt. This project using HUD Community Development Block Grant funding is years in the making.
"Several years ago, the emergency manager promised to HUD that we would deal with the roads around the public housing projects in the city, and so that's why we chose this as our first project for the use of CDBG funds," Sims said.
Sims told us the city is setting aside $350,000 of its CDBG funds for the street rebuild. This year, the city is receiving $437,000 in CDBG funds. Sims hopes the street project can all be finished by the end of construction season, but if it isn't, most of it will. Some Distressed Cities, Villages, and Township dollars may also be applied.