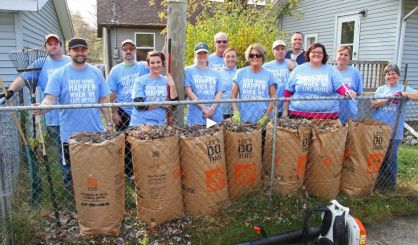 The United Way of Southwest Michigan is now signing up volunteers for its annual "Rake a Difference" Day of Action for Seniors. The organization's Julee Laurent tells WSJM News that's the day when hundreds of volunteers fan out across Berrien and Cass counties to rake leaves and clean gutters for senior citizens.
"What we like to do is mobilize all of the caring people in our community," Laurent said. "People gather in teams of co-workers, or maybe people from their church or service group, and they go out in teams and help all of the seniors in our area."
The actual Rake a Difference day will be November 8. Individuals and groups can sign up for Rake a Difference right now, and seniors can also sign up to get some help that day. In 2017, the event saw more than 720 volunteers help over 230 senior citizens. Laurent says they hope to get 800 volunteers this year. You can sign up right here.