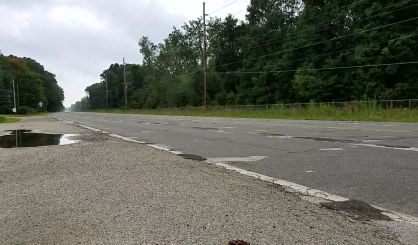 You may have noticed that Red Arrow Highway is not in the best shape south of Bridgman in Berrien County, and at least part of that is about to change. Berrien County Road Department Director Jason Latham tells WSJM News they're going to reconstruct two miles of Red Arrow Highway, from the south end of Bridgman to Browntown Road, starting just after Labor Day.
"It's over $2 million worth of a reconstruct of the road," Latham said. "It's a major rehab, and so it's milling off all the asphalt, repairing all of the joints, and then putting back over four inches of new asphalt. It's a heavy reconstruct."
Latham tells us the project will affect traffic between Bridgman and the Chikaming Township line.
"We'll just do the standard maintenance traffic," Latham said. "Instead of closing it totally, we'll probably have half of the road open with two lanes of traffic."
Latham says the road department is planning to continue repaving parts of Red Arrow going south in seasons after that. They're doing the work after Labor Day so as to reduce the effect the project will have on local businesses that depend on summer tourism.