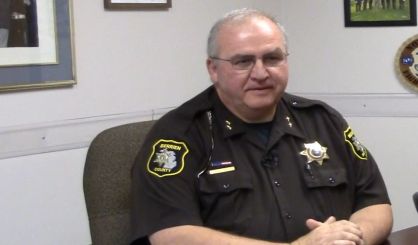 Berrien County Sheriff Paul Bailey will be in Washington, D.C. next week to take part in a conference on immigration. As president of the Michigan Sheriff's Association, Bailey will be Michigan's representative among the 50 sheriffs who will meet with the White House Office of Intergovernmental Affairs and members of Congress. Bailey tells WSJM News he has a couple of goals.
"A lot of farmers are having problems getting held these days, and they have several programs out there that Washington has come up with that have become very expensive for the farmers," Bailey said.
Bailey says he hears from local farmers concerned about getting enough migrant workers each year. Bailey says there should be a system to ensure they can get the help they need without illegal immigration becoming more of a problem. He tells us President Trump may even sit in on some of the discussions. They'll take place next Wednesday.