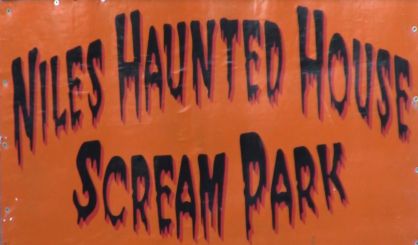 The Niles Scream Park is gearing up for another spooky season. The park's Aaron Smith tells WSJM News they're putting the finishing touches on the displays and will show them off with a sneak peak party next Friday. You can get tickets for free by performing a good deed.
"In order to receive a ticket for that, you just go to one of the local Gamestops in the Michiana area and donate a non-perishable food item for the Food Bank of Northern Indiana," Smith said.
The Benton Harbor Gamestop store is include in that deal. Next Friday's sneak peek will be from 8 p.m. to 9:30. Smith tells us the themes this year will involve horror novels and funeral homes. They'll also have mini escape rooms, the haunted house, haunted hay rides, and the always-popular Field of Screams. The Niles Scream Park is a non-profit staffed by as many as 700 volunteers each season. Proceeds from the attraction go to the organizations those volunteers represent. Last year, the park gave out more than $111,000 in donations, and since 1996, it's donated more than $1.8 million. This will be the 45th season for the Niles Scream Park, set to be open September 14 through Halloween. You can learn more about the Niles Scream Park right here.