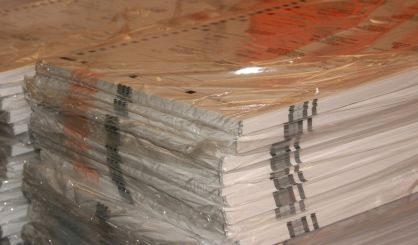 Michigan clerks may know who is behind a massive Freedom of Information Act request for all the ballots from the 2016 presidential election, but that doesn't make them any happier about it. Priorities USA Foundation is looking for irregularities in the way ballots were distributed and handled in minority communities. Oshtemo Township Clerk Dusty Farmer told WKZO News this week  it's very disruptive.
"This is one of the biggest potential inconveniences I have experienced since being elected in 2016," Farmer said.
Kalamazoo City Clerk Scott Borling said that election has already been through a recount locally, and came through with no irregularities found.
"For the city of Kalamazoo, for all of the jurisdictions in Kalamazoo County, there was a complete recount of that presidential race in 2016," Borling said.
The courts later aborted the state wide recount but by then Kalamazoo's was complete. Right now they are all waiting to see whether the group is willing to cough up the money it will take to do the job.