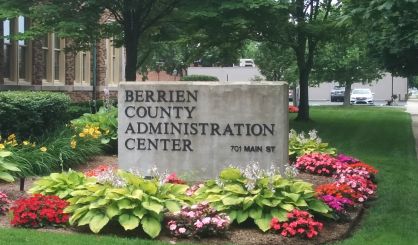 Things are coming together for the next Berrien County land auction. Treasurer Bret Witkowski tells WSJM News there will be auction of foreclosed properties September 18 at the DANK. Up for grabs will be exclusively vacant properties.
"This year is a little bit different than the previous years," Witkowski said. "We do not have any houses to sell, and so the only properties that re going to be available are empty lots throughout Berrien County."
Witkowski says the available properties will include about 50 that were recently released by the Berrien County Land Bank. They used to have houses on them, but the houses were torn down to reduce blight. Witkowski says there are also several small plots in Hagar Township that were once given away for free by a Chicago newspaper.
"One of the old Chicago papers, if you bought a two year subscription, you got this lot out in Hagar Township," Witkowski said.
Witkowski tells us those plots tend to be so small you can't legally build anything on them. They're most likely to interest adjacent property owners. The properties up for grabs September 18 will all have minimum bids of $50. Witkowski's office will have the auction book finished and online after Labor Day.