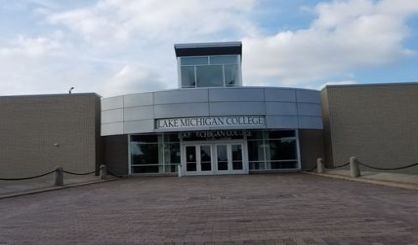 There's a new trustee in place at Lake Michigan College. At a meeting this week, the LMC Board of Trustees voted to appoint Joan Smith to a vacant seat. The position was formerly occupied by Judy Truesdell, who retired last month. Smith has been the chair of LMC's Campaign for Tomorrow, which raised money for the new Hanson Tech Center. She's also served on the LMC Foundation Board. She tells WSJM News she believes in the mission of community colleges.
"Things have changed, as everyone knows, and jobs are different today than they were even just ten years ago, and some education is needed for just about anyone to get a job" Smith said. "Community college provides that."
Smith was picked to fill the trustee post due to her experience. She will occupy the seat through the end of December, at which point she will file to run for it. Smith lives in Sodus Township.