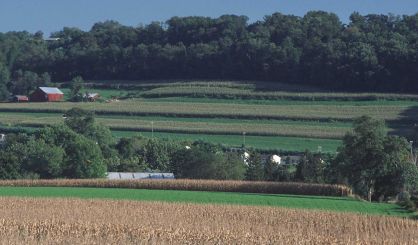 Michigan soybean growers are being hit by the Trump administration's new tariffs on China. Michigan Farm Bureau Field Crops Specialist Kate Thiel tells WSJM News direct sales of soy to China are expected to drop by 23%.
"We've felt the pinch a touch here in the agriculture industry as a result of these tariffs, particularly in regards to China, which has been our largest export country in regards to soybeans and soybean products," Thiel said.
Thiel says Michigan farmers devoted 2.3 million acres to soybean production in 2015, making for a $448 million impact. Cutting exports will hurt.
"About 25% of our farm products by value are exported each year," Thiel said. "So it equates to quite an impact."
Thiel says Michigan growers will likely see the loss of soybean exports be slightly tempered by simply exporting to other countries, which will then send them to China. The problem is that will be more costly. She says the Farm Bureau hopes the trade war situation will be resolved quickly.