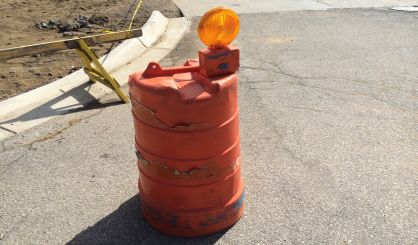 The Michigan Department of Transportation will shut down a bridge near Union Pier for some construction work this week. Spokesperson Nick Schirripa tells WSJM News as part of construction on five bridges over I-94 near the Michigan-Indiana state line, the Union Pier Road bridge over I-94 will close on Wednesday and remain closed through August 12. A detour will be posted. Schirripa says MDOT grouped the five summer bridge projects together.
"When we can group smaller projects together into one larger contract, it usually helps save a little bit of money," Schirripa said.
The bridges affected are the M-239, Kruger Road, Lakeside Road, Maudlin Road, and Union Pier Road bridges over I-94. The $6.1 million in work is intended to increase lives of all of those bridges. You can stay on top of all MDOT summer construction projects and see current traffic conditions at Michigan.gov/DRIVE.